Family-owned bakery opens restaurant in West Chester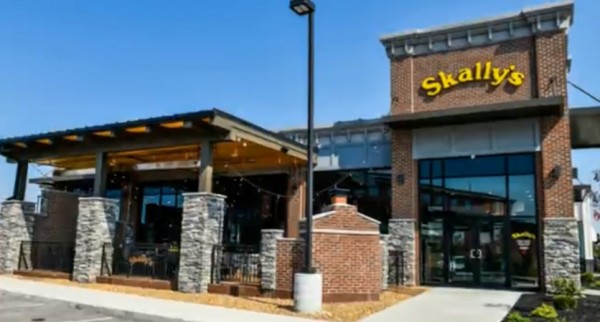 WEST CHESTER TWP. —
A new restaurant just off West Chester's Union Centre Boulevard exit features cuisine with an Italian, Greek, Middle Eastern and even Brooklyn-focused flair.
Skally's features pitas and pizza dough made in its own bakery and a wide variety of Mediterranean-style entrees and pizzas with house-made sauces and dressings.
Siblings Drew Skally, Ephraim Skally, Cheryl Deaton and Jennifer Skally are working to carry on the family business. Part of that history ties into their father working in a bakery when he was young and the family opening Skally's Old World Bakery in North College Hill in 1977.
"After five years we wanted to show people how to use pita bread, so we started a small restaurant next to the bakery," Drew Skally said. That allowed it to serve freshly made bagel sandwiches, pizzas, gyros and pita pocket sandwiches.
The busy, often hectic nature of the bakery prevented the family from opening a second location until several weeks ago, when Skally's debuted at 9558 Civic Centre Blvd. in the Streets of West Chester.
The new Skally's, which replaces the now-closed Hamilton County eatery, is "a little more sophisticated place with a lot more items," Ephraim Skally said. It also has the visibility the family wanted, coupled with many people from the area already asking them to open a restaurant in Butler County.
"They didn't want the Applebee's-on-the-corner kind of restaurant. They wanted a unique story," Drew Skally said.
That story is not only emblazoned across the restaurant's walls with family photographs, it's also a part of the cuisine on its newly extended and extensive menu, highlighting the versatility of Skally's bakery products.
Skally's new location retains four main menu items — the gyro, pita pocket sandwich, pizza and hamburgers. It also extends its salad menu and introduces a host of house-made dressings, gluten-free options and new chicken- and fish-based sandwiches and entrees.
The restaurant imports its gluten-free dough all the way from California because "we wanted the best dough we could find," Drew Skally said. "Everything else we make from scratch."
Skally's just finalized an ionic tzatziki sauce based on a recipe enjoyed during a trip to Greece.
"You see things and it's always in the back of your mind and you kind of hold onto that until you're ready to express that," he said.
The Skally siblings said they have invested approximately $1.5 million in designing the restaurant's modern and open interior, as well as its multi-room kitchen. The restaurant also features a bar and patio with a fireplace.
Drew Skally said the family ultimately decided to locate the restaurant in West Chester Twp.'s entertainment district, which features Topgolf, Main Event Entertainment, AMC West Chester 18 and a bevy of stores and restaurants, because of the exposure it afforded to the business.
"There's a lot of activities here and we didn't want to go to a little strip center and have a face that's 20 feet wide," he said. "Eighty percent of this building is glass. It's very visual from the highway."
Ephraim Skally said West Chester Twp. itself was appealing because it's a growing, diverse, open-minded neighborhood.
"It's a great community," he said. "We always wanted to come up this way and we finally found the opportunity. The place felt right.
https://www.journal-news.com/news/family-owned-bakery-opens-restaurant-west-chester/KqLd1t3H6z5ByAhlqPD5rK/