EXCLUSIVE: Streets of West Chester plans $30 million expansion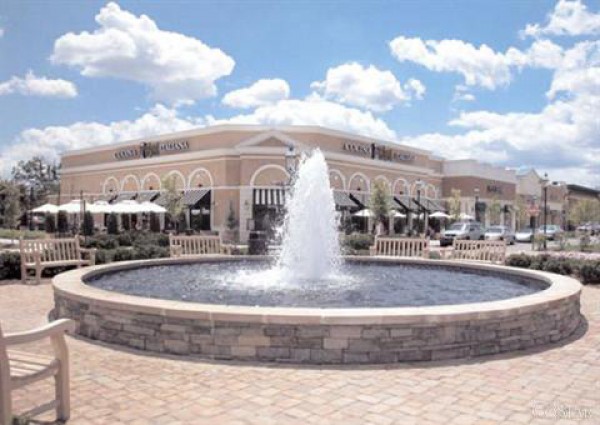 The Streets of West Chester retail development is gearing up for a second phase.
LPC Retail, the new owner of the West Chester Township shopping center, is starting pre-development leasing and marketing for a 200,000-square-foot expansion scheduled to open in spring 2016. The expansion will more than double the size of the existing development at the Streets of West Chester and follow the 2015 opening of a new 150,000-square-foot Bass Pro Shops just south of the development. A project this size would typically cost about $30 million.
The second phase of Streets of West Chester will add more retail, restaurants and entertainment. The expansion will include specialty and big box retail spaces, as well as additional dining locations. Construction is scheduled to start in fall 2015.
LPC Retail hired JLL's retail leasing team of Jenn Williams and Melissa Ruther to bring tenants to phase two.Larry Kilduff, JLL's retail market lead for the Midwest, said there has already been a lot of interest from potential tenants. He said the brokers are talking to at least 15 tenants. One potential user for the site would be a high-end grocer, Kilduff said.
While Kilduff would not name potential tenants, he said the team is working to bring new-to-the-market concepts and is not talking about relocating existing retailers.
Once those anchor tenants are finalized, the rest of the development will start to take shape based on those anchors, Kilduff said.
"We're very close on a couple of them," Kilduff said.
The area is ripe for additional retail and restaurant development because of the density of the business population, as well as the surrounding residential areas, Kilduff said.
JLL and LPC Retail are working with Bass Pro Shops and Scott Street Partners, which still owns a 10-acre parcel along Interstate 75, on a cohesive development. The Scott Street portion will have complementary uses, including more restaurants and possibly lodging, Kilduff said.
The Streets of West Chester is a 170,000-square-foot development that sits on about 25 acres and includes retailers Barnes and Noble, Loft, J.Jill, Jos. A. Banks and Chico's along with the AMC West Chester 18 theater, Mitchell's Fish Market, Bravo! Cucina Italiana and P.F. Chang's China Bistro.
LPC Retail purchased the center in a joint venture with American Realty Capital in April for $40.5 million.
The first phase of Streets of West Chester finished in 2005.
"If not for the crash, this probably would have been built already," Kilduff said.
Dallas-based Lincoln Property Co. has developed 76 million square feet of office space, more than 11 million square feet of specialty retail space and 54 million square feet of industrial space. It currently manages more than 148 million square feet of commercial space.
http://www.bizjournals.com/cincinnati/news/2014/07/09/exclusive-streets-of-west-chester-plans-30-million.html?s=print