EXCLUSIVE: Former P&G exec aims to double companys size with relocation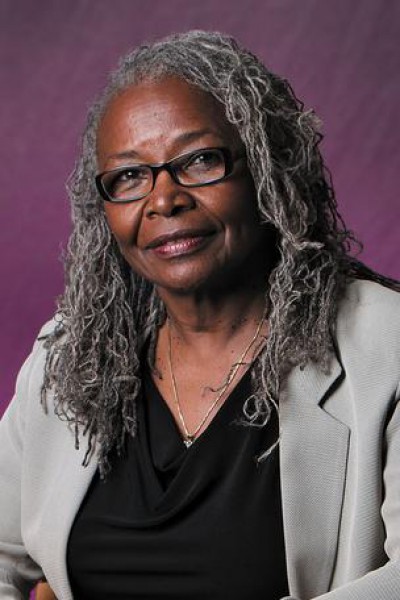 Icy Williams has owned the company formerly known as PAK/TEEM Inc. for little more than a year, but she already has big plans to double its size.
Integral to those plans is a move she just finalized to relocate the air cleaning systems company, now known as Atmos360 Inc., from its Woodlawn location on Glendale-Milford Road to a bigger space in West Chester. The company is leaving 65,000 square feet for the 85,000-square-foot West Chester site. The move should be completed by March 1.
"When I purchased the business, there were plans for expansion," Williams, the president and CEO, said of the company's Woodlawn site. "But that didn't allow for layout in an efficient manner. Here, I get the opportunity for growth and I don't have to add on."
The space is not only bigger, but taller. That's vital for improving efficiency in assembling the air cleaning systems the company makes, Williams said. Plus, she said, the rent is actually lower at the West Chester site on Circle Freeway Drive off of Crescentville Road. Williams said she'll recoup the financial investment of less than $200,000 within six months. That's the cost to move the company and build out the vacant space.
Williams, who worked at Procter & Gamble for 29 years and was associate director of corporate supplier diversity strategy, has set a goal to reach $15 million in annual revenue by the end of 2016. That's almost double the $9 million the company generated last year in sales. It's historical annual revenue levels have been between $8 million and $12 million, but Williams wants to break out of that range.
"Our strategy is to diversify the customer base," she said.
She plans to do that by expanding beyond serving mainly the paper industry as the company does now. She has her sights set on automotive, industrial and health care clients. Atmos360's customers now include big companies such as Kroger Co., General Mills Inc. and her former employer P&G. She'll tout the company's competitive edge of making the systems and designing a solution for customers. Most rivals do one or the other but not both, she said.
That growth will also mean more jobs at Atmos360. Williams expects to add five to 10 people to the company's 50-employee roster as sales expand.
Williams won a Courier Second Act award last year for her successful transition from P&G executive to business owner.
Williams changed the company's name in November, a year after she acquired it. She wanted a name that reflected what the company does. It provides systems and equipment that clean air at industrial sites, hospitals and commercial buildings. That's the Atmos part of the name, short for atmosphere. The 360 refers to its revolving circle of listening to the customer and applying that to the products and services it provides.
Kate Nguyen, a senior advisor at Sperry Van Ness-RICORE Investment Management, worked with Williams to find the space and negotiate the deal. SK Realty Co. owns the building, which previously housed a General Electric Co. operation, Nguyen said.
Williams has been married to former Green Bay Packers defensive end Clarence Williams since his NFL days in the 1970s. I grew up watching Williams and the Packers on TV from my home an hour away from Lambeau Field and can still imagine big number 83 tearing around a blocker to pressure an opposing quarterback. She's from Texas but moved with Clarence when he joined the Packers from Dallas in 1970. While there, she joined P&G in 1980 at one of its Green Bay plants. That launched a career spanning nearly three decades that brought her and Clarence to P&G's hometown in 1991.
http://www.bizjournals.com/cincinnati/news/2015/01/14/exclusive-former-p-g-exec-aims-to-double-company-s.html?page=all