Duke Realty building 1st spec expansion since recession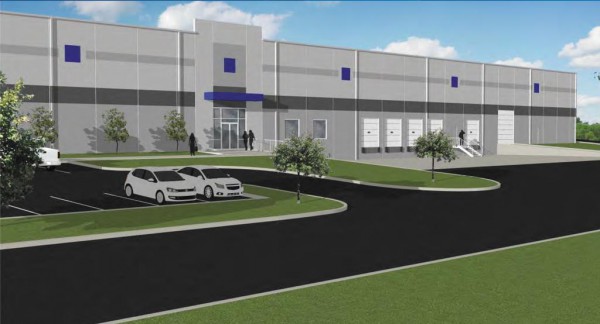 Duke Realty Corp. is working on two Cincinnati development projects to expand its local portfolio, including the real estate company's first speculative expansion since the recession.
Duke Realty (NYSE: DRE) is building a nearly 130,000-square-foot expansion onto a 615,000-square-foot building it owns in West Chester Township. The real estate owner, builder and developer is also building a 52,000-square-foot build-to-suit expansion for an existing tenant in Hebron.
John Gartner, brokerage senior vice president and principal with Colliers International, is listing the West Chester space, along with Brian Palmer, senior leasing representative with Duke Realty.
"There are limited opportunities in the market for a space of this size," Gartner told me. "We'll compete very well."
The building, World Park Building 30, is located at 5265 E. Provident Drive. The new space will be cross-docked with 30-foot clear height, a build-to-suit office space, 13 dock doors, one drive-in door and 34 parking spaces with room for an additional 34 parking spaces. The building has access via the Union Centre interchange at Interstate 75, state Route 747 and Mosteller Road.
The racking in the expansion is expected to be complete at the beginning of October, while substantial completion of the entire space is expected to occur at the beginning of November.
The speculative space is going up at a time when Cincinnati's industrial market is seeing vacancy at historic lows. Cincinnati's 4.7 percent availability rate for industrial space is the second lowest in the U.S., trailing only the Orange County and San Francisco area, according to CBRE. No other markets have availability rates below 5 percent.
As Business Courier subscribers read in last week's print edition, Duke Realty is shifting its focus in Cincinnati but plans to expand its overall portfolio.
While Indianapolis-based Duke Realty continues to sell suburban office product in Greater Cincinnati to better match the company's focus on industrial and medical office buildings, it remains an active commercial property developer. Since 2012, Duke Realty's new development starts across the country totaled more than 20.6 million square feet.
http://www.bizjournals.com/cincinnati/news/2015/08/04/duke-realty-building-1st-spec-expansion-since.html