Dayton-based pizza, sub restaurant coming to West Chester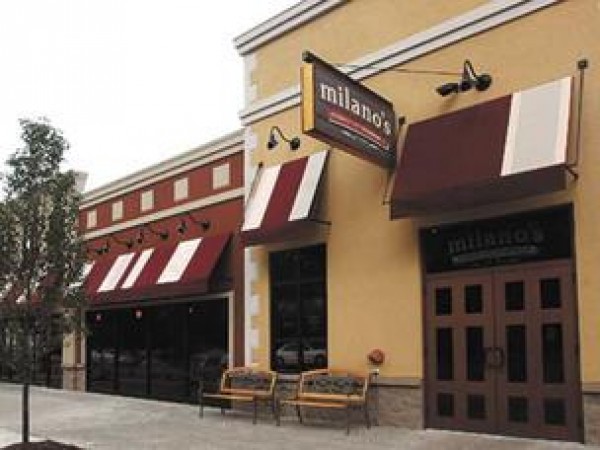 Milano's Atlantic City Submarines, a Dayton restaurant staple that started next to the University of Dayton, is opening a location in West Chester.
John Slaughenhaupt, one of the co-owners of Milano's, said as Cincinnati and Dayton grow together it was only a matter of time before they opened a location south of the Dayton market.
"We like the West Chester area," Slaughenhaupt said. "The population, the demographics work very well for us."
Located at the former Marlin & Rays, 7701 Voice of America Centre, Milano's in West Chester is scheduled to open Jan. 13.
Milano's, a casual dining restaurant that also offers a full bar, just started hiring and is looking to fill 120 positions.
As for additional growth, Slaughenhaupt said he'll see how things go, but he envisions growing the concept in Cincinnati.
The restaurant is 6,700 square feet, with seating for abut 280. This location, the third generation design for Milano's, will include a four seasons area with garage doors that open up when the weather is nice.
The menu at Milano's centers around sandwiches, put together on bread that is made from scratch, and pizzas, which use made-from-scratch dough.
Milano's opened in Dayton in 1969 as a pizza and sub carry-out restaurant with about 50 seats. In 2002, Slaughenhaupt and his partners purchased the restaurant. They revamped the concept in 2005.
The Milano's in West Chester also will have a full bar, with 30 taps. Slaughenhaupt said they're putting an emphasis on local and craft beer selection.
"We love to use local breweries, to help support local business," he said. "And we don't mind drinking them either."
http://www.bizjournals.com/cincinnati/news/2013/12/04/dayton-based-pizza-sub-restaurant.html?ana=e_du_pub&s=article_du&ed=2013-12-04