Company to open U.S. headquarters in West Chester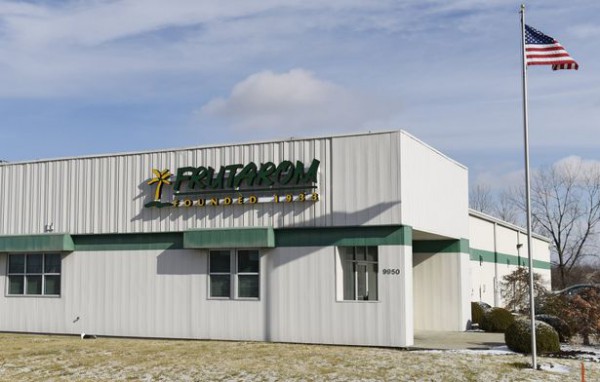 WEST CHESTER TWP. —
A growing international flavors company plans to expand its operations in Butler County and open a new U.S. headquarters here.
The expansion could create 45 new full-time jobs within three years, and see approximately $3 million in building and equipment investments, according to the township.
Frutarom USA Inc., which creates, develops, manufactures and markets a variety of flavors and ingredients in the food, beverage and other industries, recently acquired two other companies. Plans are to consolidate operations and production to create a U.S. headquarters at their existing West Chester facilities, according to township government officials.
"Frutarom has been a valued stakeholder growing in West Chester for more than a decade," said West Chester Twp. Community Development Director Mike Juengling in a statement. "It is satisfying to see West Chester companies achieve the level of global success that Frutarom has experienced."
Currently, Frutarom owns about 190,000-square-feet in four different buildings in West Chester, according to local government records.
The company expects to add $2.5 million in additional annual payroll if it moves forward with an expansion in Butler County. It would also retain 61 jobs representing $3.7 million in existing payroll, according to information provided by Ohio Development Services Agency and private development agency REDI Cincinnati.
The Ohio Tax Credit Authority approved Monday a 50 percent, six-year Job Creation Tax Credit for Frutarom's project. Frutarom can only claim tax credits if new jobs are created.
The tax credit authority is an independent body of appointed business and government leaders that votes whether to approve state-funded job creation and retention incentives offered to companies.
Israel-based Frutarom acquired Flavor Systems International of West Chester Twp., on Commerce Park Drive, for approximately $35 million in 2011.
Greater Cincinnati, including Butler and Warren counties, is one of the leading hubs for flavor companies in the U.S., Bob Bauer, executive director of National Association of Flavors and Food-Ingredient Systems, previously told Journal-News. Other companies with a presence in the area include MANE, Cargill, WILD Flavors and Synergy Flavors.
http://m.journal-news.com/news/news/west-chester-twp-flavors-company-mulls-expansion-n/njxLL/