Cincinnati Region Apparel and Licensing Company Announces Expansion Amid New Direct-to-Consumer Strategy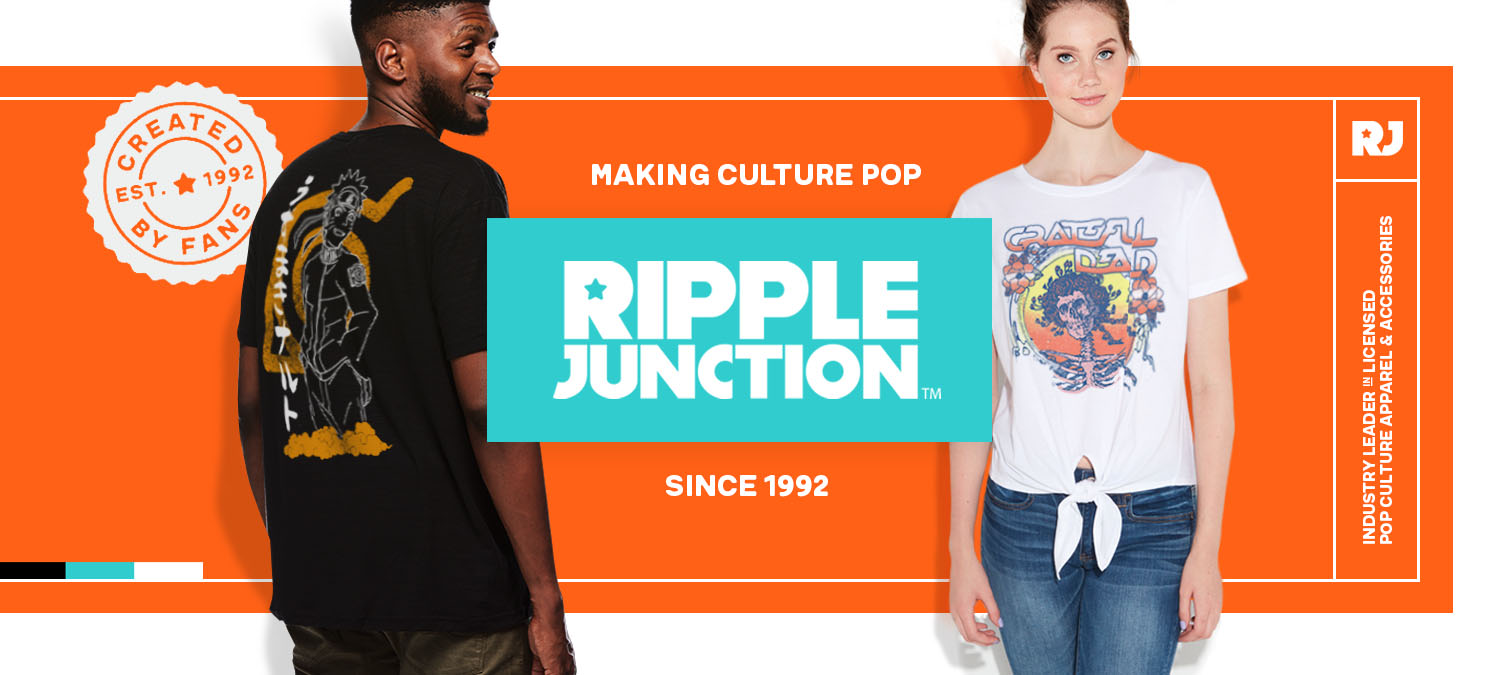 Ripple Junction, a designer and distributor of licensed apparel and accessories, announced its plans to add 16 new jobs and invest $150,000 in the Cincinnati region. Located in West Chester Township, Ripple Junction sells its products to major retailers, such as Walmart, Target, and Amazon, as well as its own e-commerce channels. The company will be hiring graphic designers, web developers, and digital marketing specialists over the next 12 months and expects to have a team of more than 90 at its current location once hiring is completed.
"Ohio continues to be the place that fosters the advancement of our business due to its pro-business mindset and access to a talented workforce," said Neil Hoynes, Ripple Junction Design Company founder. "Ripple Junction has grown significantly the past several years and we are excited to continue our upward trajectory with the help of organizations such as JobsOhio, REDI Cincinnati, and West Chester Township."
Ripple Junction began in 1990 as a way for its founders to fund trips to concerts starting with a handful of licensing partners, including the band Grateful Dead. As the company grew, it started expanding its licensed properties and now boasts licensing partnerships with Warner Bros., Universal, and Viz Media, among others. Ripple Junction ultimately chose to focus its hiring at its West Chester location despite the option to hire remote workers because its confidence in available talent in the region and the collaborative nature of the company's work. Ripple Junction is investing in its online sales platform with the goal of significantly growing its direct-to-consumer business, which currently makes up roughly 7% of its annual sales. One notable property driving the company's growth is its license of products from Cobra Kai, a hit show on Netflix.
"Consumers are increasingly moving their shopping online, which the pandemic has intensified, leading to a 44% increase in U.S. e-commerce sales in 2020," said Brandon Simmons, REDI Cincinnati vice president of project management. "Ripple Junction is investing in its future with the creation of 16 new jobs, which will support the growth of its e-commerce platform. I'm grateful for our partnerships with West Chester Township and JobsOhio, which were crucial to bringing this project to realization."
Ripple Junction received a JobsOhio Economic Development Grant, which will support the company's hiring and growth initiatives.
"West Chester Township's diversity extends beyond its residential population to its business community with a wide array of corporate investors finding success here," said Cathy Walton, West Chester Township Business Expansion and Retention Manager. "Ripple Junction is no exception with its great business success story."