Cincinnati IKEA store tests new service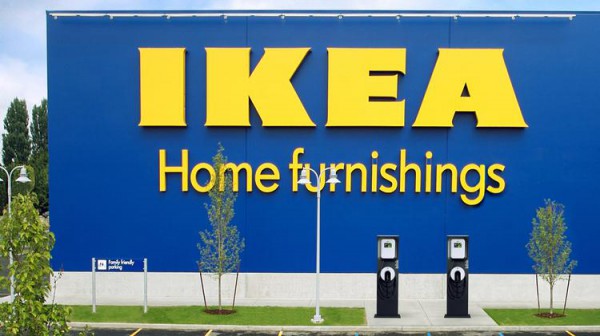 The IKEA store in West Chester is testing a new service that could be rolled out to stores nationwide.
The store launched a gift registry for the first time on Thursday that allows customers to create and fulfill wish lists for weddings, baby showers, housewarmings, back to college and other special events.
The pilot test allows customers to use a store-provided tablet to scan products they'd like to add to their registry. Items can also be added online by entering article numbers from the store's catalog. Completed registries can be shared with friends and family via email and social networks.
Items can be purchased from a registry at any IKEA store, but the West Chester location is the only one currently offering in-store registry creation.
"A gift registry has been on our customers' wish list for years," Anna Carroll, IKEA West Chester store manager, said in a statement. "We're thrilled to be able to now offer them this service and to play a small part in helping people celebrate special moments in each other's lives."
To make a registry, customers must be members of IKEA Family, a free loyalty program that offers product discounts, free coffee or tea in the store's restaurant, 90-day price protection and more.
IKEA has more than 370 home furnishing stores in 47countries, including 41 in the U.S.
http://www.bizjournals.com/cincinnati/news/2016/03/11/cincinnati-ikea-store-tests-new-service.html?ana=e_cinci_rdup&s=newsletter&ed=2016-03-11&u=tBmD2vXOO43GkvBi9gAy1GAUhYr&t=1457702375&j=71318552