CEO: Atricure riding high on FDA approval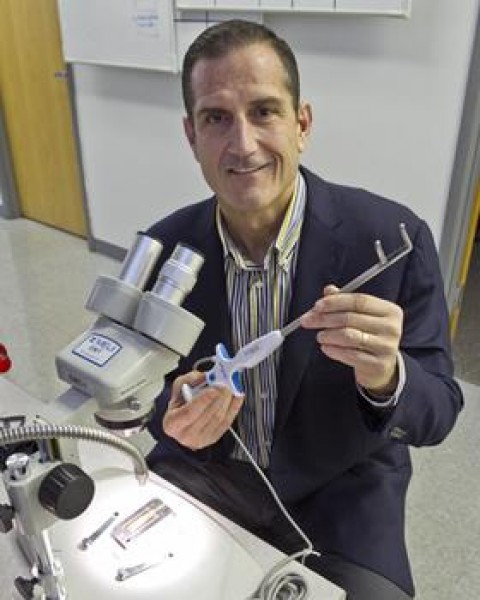 Business Courier by James Ritchie, Staff Reporter
Date: Tuesday, May 15, 2012, 3:00pm EDT
AtriCure (Nasdaq: ATRC) is thriving on the first-mover advantage it has with its FDA-approved atrial fibrillation device, said CEO David Drachman.
First-quarter revenue was up 17 percent sequentially following the U.S. Food and Drug Administration's fourth-quarter nod, he noted Tuesday at AtriCure's annual shareholders' meeting. Revenue was at $17.5 million, with a net loss of $1.6 million.
"This has been a very long process, and it's a major milestone, a major growth driver," Drachman said of the approval.
At the meeting, held at the company's West Chester headquarters, AtriCure shareholders reelected eight board members. Serving one year terms will be Drachman, Mark Collar, Dr. Donald Harrison, Michael Hooven, Richard Johnston, Dr. Elizabeth Krell, Mark Lanning and Karen Robards.
Shareholders also ratified appointment of Deloitte & Touche as the company's independent registered public accounting firm.
AtriCure in December received FDA approval to market its Synergy Ablation System for treating atrial fibrillation, in which the heart's two small upper chambers flutter instead of beating. At present it's the only company with such approval.
Previously, the AtriCure system had FDA approval only for cardiac tissue removal or ablation, not for treatment of any particular disease.
The 200-employee AtriCure received European Union approval to market the system for atrial fibrillation in 2006.
Atrial fibrillation, which affects 2 million people in the United States, can lead to problems such as congestive heart failure and stroke.