Centre Park of West Chester to bring hotel, event space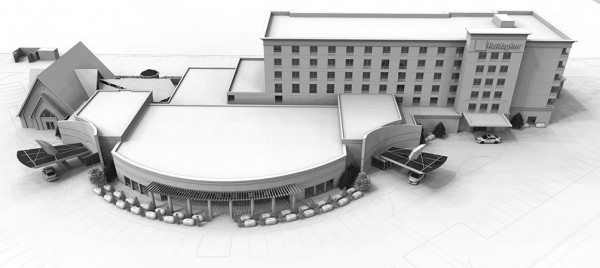 The developers of the planned Centre Park of West Chester, a 116,000-square-foot hotel, conference, event and banquet center, are finalizing details for their project.
Middletown Hotel Management and HiFive Development Services are developing the center, which will be located at 5800 Muhlhauser Road in downtown West Chester. Bob Ritter, vice president of Beavercreek-based Middletown Hotel Management, said the final details of the project are still being worked out.
"The project is forthcoming. We're excited about being down in that area," Ritter said.
The Business Courier reported on the proposed development a year ago, when the land was sold for $1.3 million.
The property, located at the north corner of Muhlhauser and Allan roads, was transferred to an affiliate of Middletown Hotel Management in August.
Ritter said full details will be ready later in October. However, a news release from West Chester Township and West Chester Development Council says the project will include a full-service Holiday Inn & Suites, a 37,000-square-foot conference and event center, banquet hall and wedding chapel. The five-story hotel will have 130 rooms. In addition, the project will have a restaurant and lounge, indoor pool and hot tub, outdoor kids splash area, garden area and presidential suites.
Depending on when construction starts, the project is expected to take 18 months to complete. If the project is underway this fall, a spring 2015 opening would be likely.
http://www.bizjournals.com/cincinnati/news/2013/09/30/centre-park-of-west-chester-to-bring.html?ana=e_du_pub&s=article_du&ed=2013-09-30