Cabelas construction to begin before end of year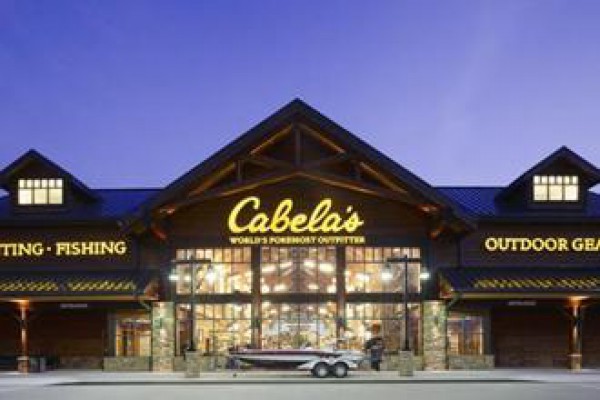 Journal News
WEST CHESTER TWP. —
Outdoor sporting goods store Cabela's Inc. on Thursday said plans are to start construction this fall on an 82,000-square-foot store on Liberty Way.
The hunting and fishing goods retailer expects the store to open in fall 2015.
This newspaper reported in June that Cabela's was eyeing a West Chester Twp. store, but Thursday's announcement was a formal confirmation from the Nebraska-based specialty retailer. Additionally, Cabela's stated size of the store — 82,000-square-feet — is larger than previous building plans indicated.
It will be Cabela's second location in Ohio, joining a Columbus-area store that opened in March 2013.
In Butler County, Cabela's will anchor a retail and restaurant development planned by Great Traditions Land & Development Co. The 18-acre site sits across the street from the mega Liberty Center project already under construction.
The investment to build Cabela's is expected to be from $22 million to $30 million and create approximately 200 jobs. The destination store could draw visitors from a 120-mile radius, a store representative said at a July zoning commission meeting.
New details provided Thursday by Cabela's describe the building's exterior with log construction, stonework, wood siding and metal roofing. A large glass storefront will allow customers to view much of the store's interior as they approach the building.
The interior will be built in Cabela's next-generation layout, designed to surround customers in an outdoor-like experience with a large mountain replica and museum-quality wildlife displays, according to the company.
Additionally, it will include an indoor archery range and archery tech room, deli, Gun Library, Bargain Cave, Fudge Shop, full-service boat shop and a comprehensive selection of Wildlife and Land Management products including tractors, attachments and implements, according to the update from Cabela's.
http://www.journal-news.com/news/business/cabelas-construction-to-begin-before-end-of-year/nhBdT/