Butler Tech opens bioscience campus in West Chester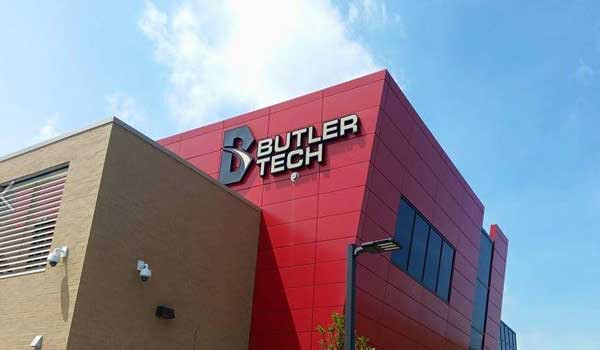 A new $16 million Butler Technology and Career Development high school opens to students Tuesday along Interstate 75 off Cincinnati-Dayton Road.
The Butler Tech Bioscience Center at 8450 Capstone Blvd will focus on preparing students for college and careers in the medical field, said school spokesman Michael Beauchat.
The 32,815 square-foot-facility is strategically located on 26 acres near businesses in the bioscience field and West Chester Hospital, Cincinnati Children's Hospital Medical Center in Liberty Township and a 125,000-square-foot Christ Hospital medical center that could break ground as soon as this fall.
Butler Tech's goal is to connect its 275 students to real-world experiences, as well as clinical, internship and mentorship opportunities, Beauchat said. Next year, the school will top out with 300 students.
Programs for junior and senior students include biomedical science, dental assisting, exercise science and health technology. The building offers state-of-the-art labs and a college-like setting to foster a passion for learning.
According to BioOhio, there are now more than 1,600 bioscience-related organizations in Ohio.
Careers in bioscience have an average wage of nearly $70,000 in a variety of occupations.
http://www.fox19.com/story/29756788/butler-tech-opens-new-high-school-campus-in-west-chester-tuesday