Butler Tech details bioscience funding plans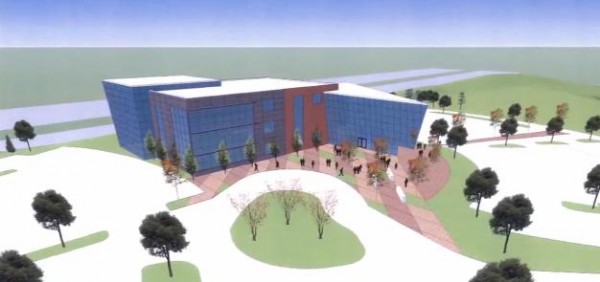 The Butler Tech board approved issuing more than $5 million in bonds to support construction of a new bioscience facility.
During a special meeting Tuesday, Butler Tech Treasurer Ed Pokora outlined funding for the bioscience education facility being developed for 25 acres of land overlooking Interstate 75 and Cincinnati Dayton Road in West Chester Twp. The land was first purchased in 2008 for around $1.7 million.
Phase one of the project, a 50,000-square-foot building, is estimated to cost around $10 million. Pokora said funding would consist of $5.1 million in bonds, $4 million of cash on hand, $600,000 in leftover funds from the Ohio Schools Facilities Commission and $300,000 from the operational budget.
Pokora said the bonds would be issued by the end of the year to ensure the best interest rates.
"We're halfway through design and development," Pokora said of the project.
Once complete, the bioscience campus would consist of five interconnected buildings on 150,000 square feet, said Bill Miller, Butler Tech superintendent. The facility would offer high school and adult students programs in health and bioscience fields, including exercise science, dental assisting, State Tested Nursing Aide and medical terminology.
Miller said a groundbreaking will happen in January or February. When the new facility opens in August 2015, Miller anticipates an initial enrollment of 250 to 300 students and 150 adults.
The Butler Tech board delayed selecting a construction manager until a meeting on Nov. 19. Pokora said the district received proposals from Shook Touchstone in Dayton and Schumacher Dugan Construction, Inc. in West Chester Twp.
"We established a committee to look at qualifications and both are qualified," Pokora said. "We're not ready to recommend a firm," to the board.
http://www.journal-news.com/news/news/butler-tech-details-bioscience-funding-plans/nbcFw/