Butler County-produced engine wins $4B order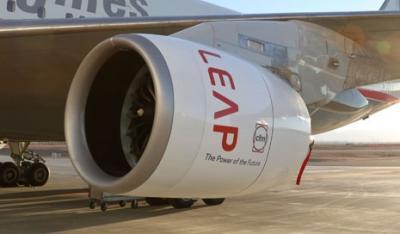 Journal News 
The fastest selling engine in GE Aviation's history — an engine whose production is overseen locally — continues to power on. 
Qatar Airways has ordered CFM International LEAP-1A engines to power its new fleet of 50 Airbus A321neo family aircraft, placing the largest A321neo order ever in the Middle East, West Chester Twp.-based CFM said Wednesday.
In addition, the national airline of the state of Qatar has also signed with CFM a "rate-per-flight-hour" maintenance agreement to cover its entire fleet of LEAP-1A engines, including spares, for a combined total value of $4 billion at list price.
Qatar Airways has been a CFM customer since 2015 and operates a fleet of eight CFM56-5B-powered A320ceo family aircraft, CFM said. The first LEAP-1A-powered A321neo is scheduled to be delivered in 2020.
"We are excited to take another step forward in our partnership with Qatar Airways," said Gaël Méheust, president and chief executive of CFM International. "This agreement shows the continued confidence this airline has in our products and we look forward to working closely with them to introduce the fuel-efficient LEAP engine into their fleet."
Introduced more than a decade ago, the LEAP is touted as the fastest selling engine in aviation history, with 17,000 orders booked as of March 2019.
The LEAP engine is a product of West Chester Twp.-based CFM International, whose 50/50 parent companies are GE Aviation and France's Safran Aircraft Engines.
The engine is said to be among the first to use advanced ceramic-matrix materials, resulting in what GE Aviation says is an efficient engine that passed 1.5 million aircraft flight hours by the summer of 2018.
Work on the engine fuels jobs across Southwestern Ohio, from Cincinnati to Vandalia. For example, manufacturer Unison has about 800 employees total across seven facilities located within 10 square miles in Beavercreek. 
https://www.journal-news.com/business/locally-produced-cfm-engine-wins-order/GtRBm1xrSZpYpjxakqSDLP/