Butler County cabinet manufacturer adding 35 full-time jobs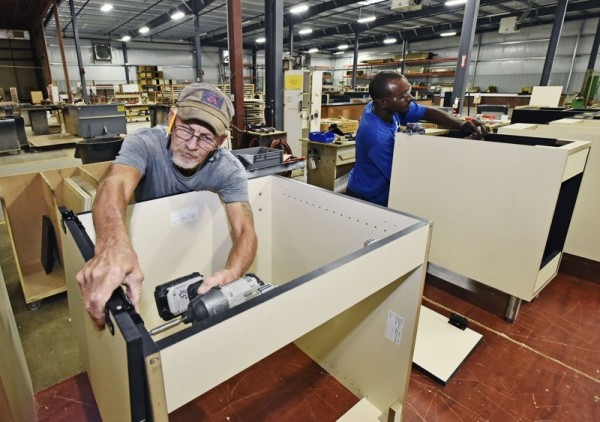 A Butler County-based company is adding dozens of new jobs.
Custom Millcraft Corp., which manufactures custom casework and architectural millwork interiors for bank, retail, restaurant, healthcare and hospitality industries throughout the United States, is adding approximately 35 new full-time positions to its current staff of both office and production personnel due to continued growth, according to founder and owner Jody Corbett.
Positions at the company at 9092 Le Saint Drive in Fairfield include project managers, drafts persons, engineers, shop woodworkers and machine operators along with shipping and receiving.
"Items we fabricate include teller lines, kiosks, customer service counters, merchandise display, cashwraps, showcases, cabinetry and countertops," Corbett said. "All products are typically made from wood, plastic laminate and solid surface materials to client's drawings and specifications."
Started in Blue Ash in 1983, the company relocated to a larger, 56,000-square-foot facility in Fairfield in 2002. An additional 25,000 square feet was added to the factory floor last December.
For more information about the company and its new jobs, click here.
http://www.journal-news.com/news/butler-county-cabinet-manufacturer-adding-full-time-jobs/uLBsHAQs1BfSPhuD1BwKfN/?ecmp=newspaper_email&