Bowling, gaming entertainment center may roll into West Chester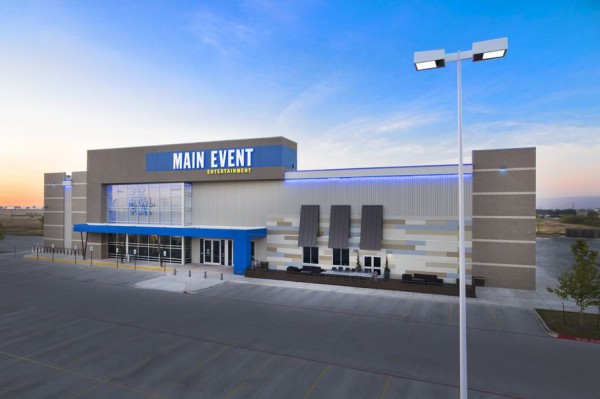 WEST CHESTER TWP. —
An expansion of The Streets of West Chester could soon include a business that would add to the appeal of the Cincinnati-Dayton corridor as a place to live, work and play.
Dallas-based Main Event Entertainment touts its locations as "Eat.Bowl.Play." experiences featuring 20 state-of-the-art bowling lanes, billiards, a multi-level laser tag arena, a gravity ropes course and more than 100 interactive and virtual games, according to the company.
Dining experiences range from fast-casual to chef-inspired casual, including specialty pizzas, plus a full bar with "creative" cocktails, beer and wine.
Private rooms with audio/visual capabilities and full-service catering are also available for parties, events and meetings.
The project would offer more entertainment options along the ever-expanding Cincinnati-Dayton corridor, which is scheduled to include a slew of shopping, dining and entertainment options in the forms of $350 million mega-retail project Liberty Center in Liberty Twp., Cabela's, Bass Pro Shops and a proposed Topgolf location in West Chester Twp.
It would also further solidify the region's increasingly powerful economic draw, one that only includes not only retail and service industry growth, but corporate and industrial construction, expansion and relocation, as well.
Founded in 1998, Main Event Entertainment is a subsidiary of Ardent Leisure Group of Australia and operates nearly 20 U.S. family entertainment centers nationwide, including Texas, Oklahoma, Arizona, Georgia and Illinois.
Main Event's recent growth includes the opening of six new centers since last August. The company plans to open eight additional centers nationwide by June 2016.
The closest Main Event location is more than 300 miles away in Warrenville, Ill.
Main Event, if it develops on the site, could join Dallas-based Topgolf, which said this month it is interested in building a 64,232-square-foot recreational entertainment facility at the 200,000-square-foot second phase of The Streets of West Chester.
That second phase already is confirmed to include a new 150,000-square-foot Bass Pro Shops scheduled to start construction this year and open in 2016.
The Streets of West Chester opened in 2004 just off I-75's Union Centre Boulevard interchange. It includes AMC West Chester 18, Barnes & Noble, Bravo! Cucina Italiana, P.F. Chang's China Bistro, Mitchell's Fish Market, Chico's, J. Jill, Jos. A. Bank Clothier, LOFT, sMari Designs and other dining, shopping and entertainment options.
Main Event officials confirmed that they are looking in the West Chester area, but said further details have not been determined.
Company officials recently submitted an application for a variance from the 25 percent open space requirement to 10 percent. Parking lot coverage required for the site just off Civic Centre Boulevard is 75 percent.
Site plans show a 49,925-square-foot facility on 4.9 acres between Civic Centre Boulevard and Water Front Drive.
"We are providing additional parking to help resolve the existing concerns," reads the company's application for variance. "Our proposed use is not feasible without the parking we are proposing."
The West Chester Board of Zoning Appeals is scheduled to consider the variance request at its May 13 meeting.
http://www.journal-news.com/news/news/bowling-gaming-entertainment-center-may-roll-into-/nk55R/