BENEFITS OF JOINING THE WEST CHESTER ▪ LIBERTY CHAMBER ALLIANCE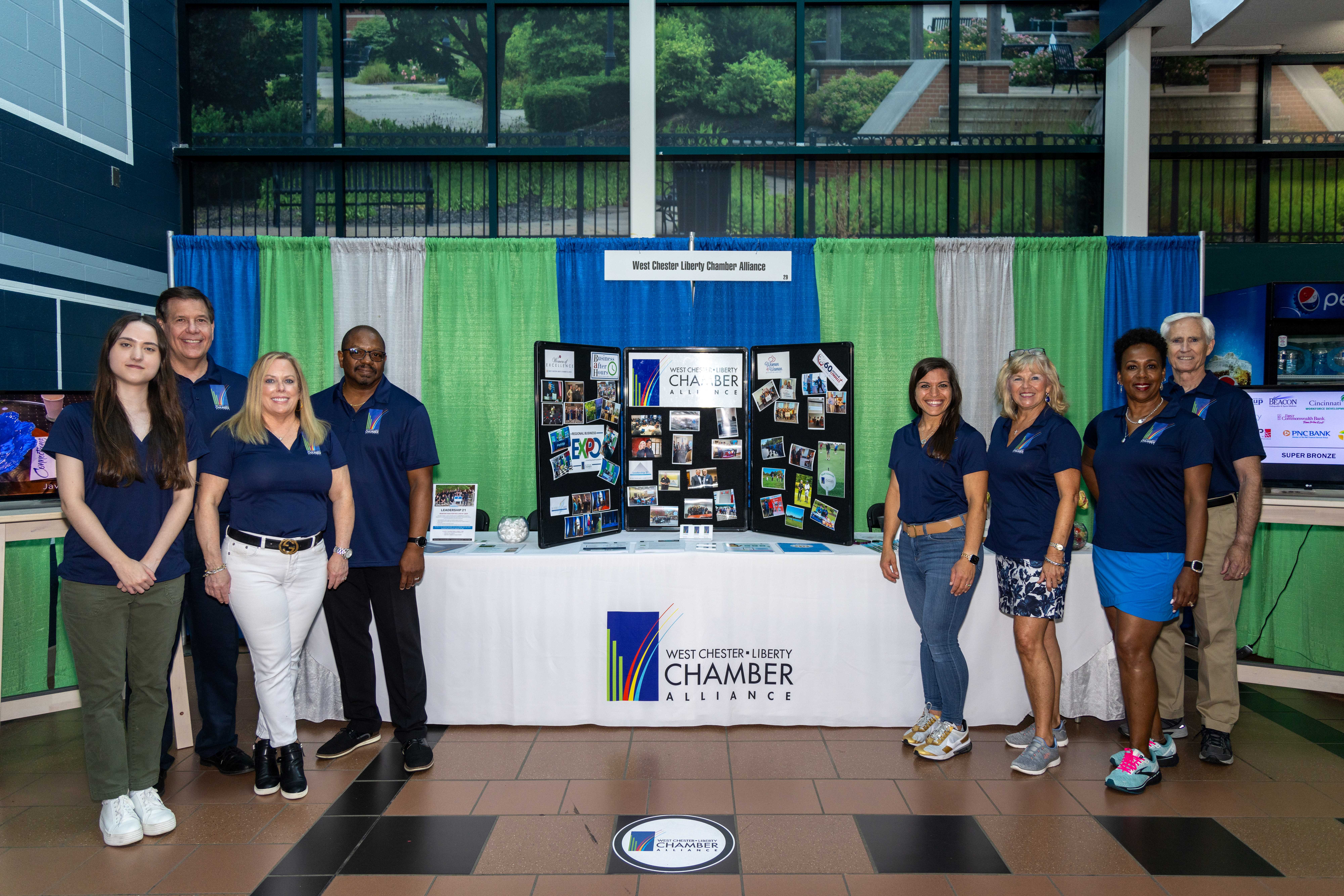 The West Chester ▪ Liberty Chamber Alliance can help members build professional networks and market their businesses; and is a smart, strategic business decision. With more than 400 chambers of commerce in the State of Ohio, it is often said "if you've seen one Chamber, you've seen one Chamber." 
The West Chester ▪ Liberty Chamber Alliance exists to support the interests of its business members while assisting them in becoming better connected with the markets they serve and the resources they need.  Its tag line is "connecting people and possibilities."
Being a member of the Chamber comes with many benefits that can boost business.  Whether a business with employees numbering in the thousands or only a single employee, members can enjoy an exceptional return on membership investment leveraging the Chamber's many benefits.  Below are some membership benefits, along with ways to get the most out of Chamber membership.
Credibility—Being a Chamber member can make business more desirable to customers and is a great way to be part of the community.  According to a survey done by the Schapiro Group, when a business is a local Chamber of Commerce member, consumers are 80% more likely to purchase goods or services from that business.  Chamber membership can increase profitability because customers view businesses more favorably.
Marketing—The Chamber offers many marketing venues to promote businesses and build company brand awareness including: its website – www.thechamberalliance.com, social media networks, a listing in the Chamber's online directory, and business spotlights in its other publications such as the annual Connections magazine.  Members can also increase awareness by sponsoring signature events and strategically advertising to other Chamber members, and the regional business community.
Member Savings—Members can receive discounts on critical services.  Discounts are available on health insurance, worker's compensation, office supplies, payment processing, and prescription drugs to name a few.  Group savings add up – sometimes to thousands of dollars or more. 
Networking—When businesses join the Chamber and attend one of its events, feel the positive energy in the room connecting with fellow Chamber members.  By networking, members get to know other business leaders in the area, stay updated on community developments, and foster relationships with business professionals that are mutually beneficial.  Create a community of business owners to turn to for support.
Professional Development—Beginning its 23rd year, Leadership 21 is a West Chester ▪ Liberty Chamber Alliance program designed to enhance the quantity, quality and effectiveness of leadership and community awareness in West Chester and Liberty townships, and along the I-75 Growth Corridor.  Leadership 21 can help leaders grow their knowledge and improve upon skills essential to running a business in today's global economy.
The most important aspect of becoming a Chamber member though, is getting involved.  Members will become better connected and more aware of the business and community needs when they are involved.  Attending its many events, meeting other business owners, and looking for ways to mutually support each other's businesses are keys to developing a strong brand awareness.  View the West Chester ▪ Liberty Chamber Alliance as a valuable business tool and make the most out of all the benefits that come with Chamber membership.