Barnes Aerospace Grows Manufacturing Presence in West Chester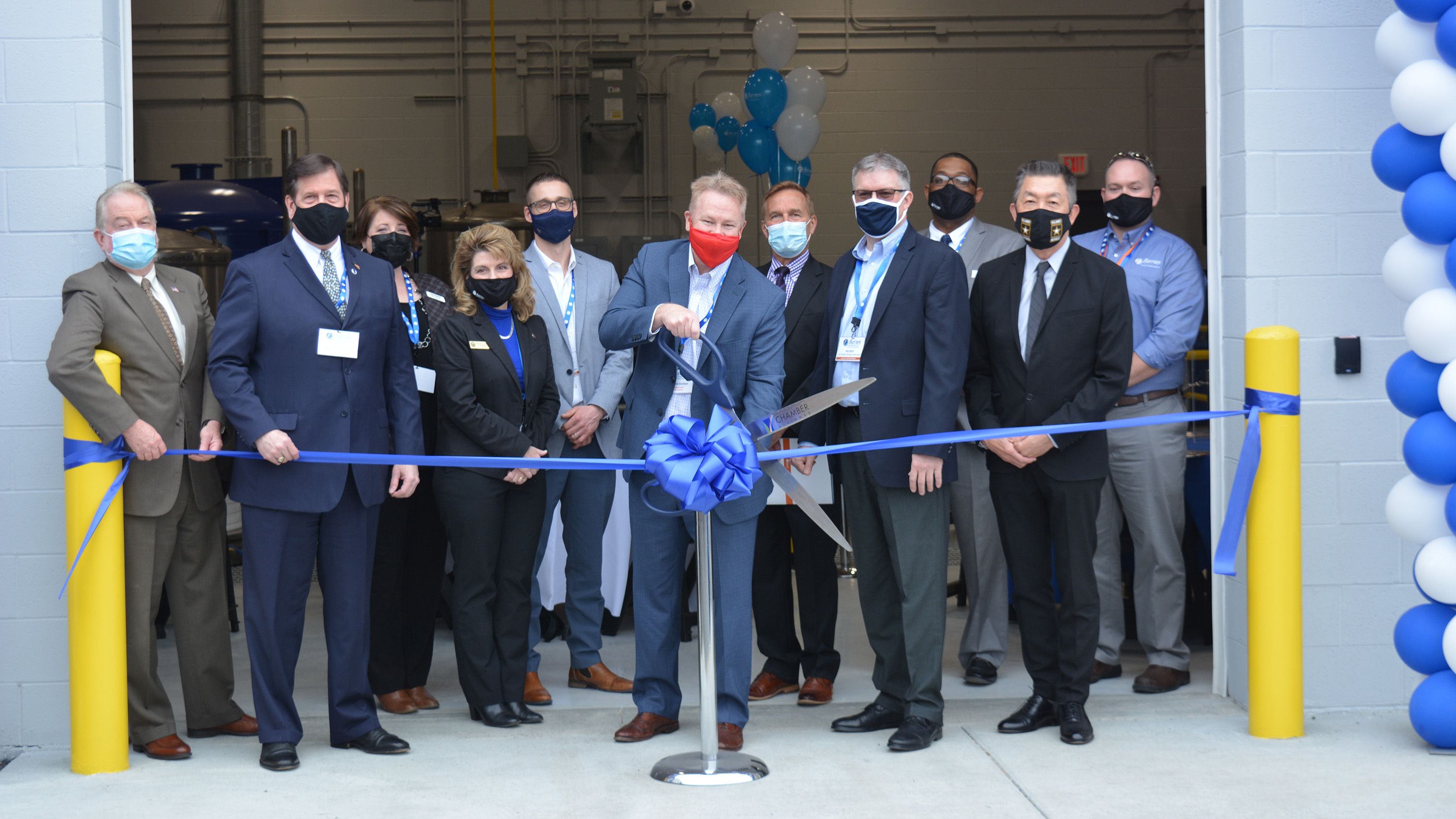 Barnes Aerospace West Chester is settling into an extra 3,200 square feet of space at its Crescent Park Drive and stands ready to serve the recovering airline industry.
Barnes Aerospace is a global manufacturer of complex fabricated and precision-machined components and assemblies for turbine engines and other structures for the commercial and defense-related aircraft.
The company's first investment in West Chester came in 2000 when it acquired Kratz-Wilde and the then 105,500 square foot. The building, first constructed in 1998 by Kratz-Wilde started at 45,500 square feet.
The newest addition, which opened in March, brings the building to 108,700 square feet and enhances the company's ability to create value for customers with industry-leading quality and delivery performance, according to Bart Weihl, vice president of Barnes Aerospace West Chester.
Several key customers are in the region surrounding the West Chester facility which allows rapid response, Mr. Weihl continued.
Barnes services some of the world's largest airline and aviation original equipment manufacturer companies, including RR, GE, and airlines including American Airlines, Lufthansa and United Airlines. The West Chester facility specifically is a repair station certified by the U.S. Federal Aviation Administration, European Aviation Safety Agency, and the Civil Aviation Administration of China; and plays a part in supply chain management of aftermarket spare parts.
"West Chester is the perfect location for Barnes Aerospace," said Garth Gabriel who leads human resources for the West Chester location. "Because of the heavy aerospace activity here in the Cincinnati area – in terms of attracting new talent, whether that be engineers, welders or even supply chain expertise – we can look right here in our backyard for the skillsets we need."
Barnes Aerospace is one of many companies in West Chester that make things – a testament to a thriving manufacturing sector within our own community, according to West Chester Township Administrator Larry D. Burks.
"We're thrilled that Barnes Aerospace continues to invest in West Chester and are confident that our access, infrastructure and business-friendly approach will continue to create success for other manufacturers," Mr. Burks said.