AND THE SURVEY SAYS…CUSTOMER FRIENDLY ZONING APPRECIATED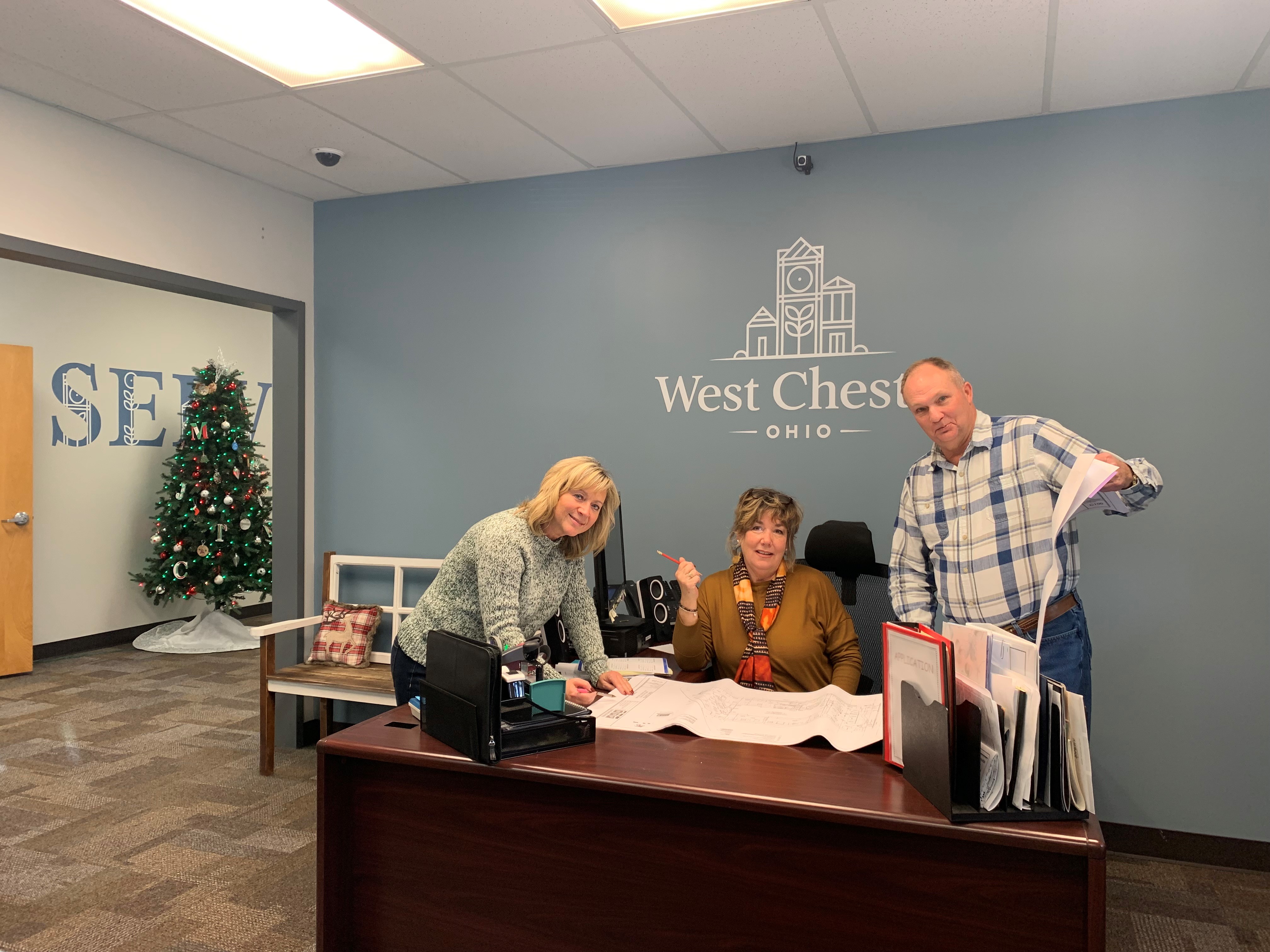 In 2021, West Chester's Community Development Department wanted to know what its customers thought—so they asked.  Every customer who applied for a zoning permit during the past 12 months was surveyed.    
The survey asked customers:  How can we improve West Chester's permitting process?  Was your permit processed in a timely manner?  Were you treated with respect by West Chester staff during the permitting process?  Were West Chester's permit fees reasonable? 
 "With an average rating of 4.4 out of 5 received on the responses, I was very pleased with the results," said Community Development Director Aaron Wiegand.  "The survey has proven to be a valuable tool in gauging how we are doing and what we can do to make our customers even happier."
One customer stated, "We pull a lot of permits through the tri-state area.  We have not found a municipality more user friendly and professional—so impressed!"
Another customer commented, "No need for improvement.  Your staff makes the process easy.  The approval process is always quick.  Staff is very friendly and it is always a joy to come to your office."
While the turnaround time on processing a zoning application in West Chester Township is good compared to most municipalities in the nation, the opportunity to increase productivity even more is being pursued. 
An overwhelming request throughout customer comments was for the department to have online zoning plan submittal—and the Township is about to deliver on that. 
Community Development staff, working with MP Digital, is building a custom Laserfiche database specific to the needs of West Chester Community Development and its customers.  In addition to making the process more user-friendly, more than 30 years of archived zoning permits are being added to the database for research purposes. 
The purpose of this project is to make submitting zoning applications more user friendly and more accessible from anywhere.  This has been an option requested by brokers, developers, and vendors both locally and nationally, and West Chester Township is excited to meet this expectation. 
Once launched, commercial and residential customers will be able to submit zoning certificate requests, apply for final inspections, and receive final zoning certificates all through the new online zoning portal found at www.westchesteroh.org.  Customers will be able to check the status of their project—whether it has been received, is in progress, on hold or complete. 
Anticipated roll out of the new online zoning portal is spring 2022. 
In addition to this project, West Chester is undergoing a thorough review of its zoning resolution.  The anticipated rollout of the new zoning resolution is also in 2022.