AdvancePierre largest private company in region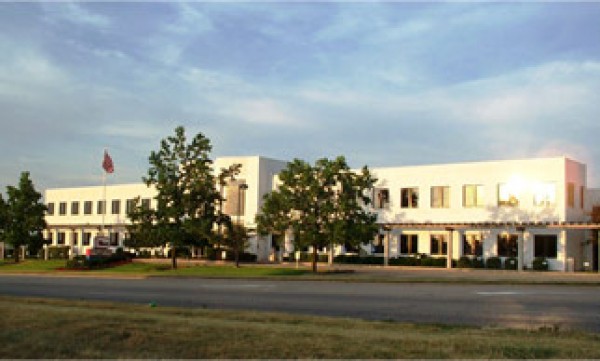 WEST CHESTER TWP. — For a third year in a row, AdvancePierre Foods has achieved the No. 1 rank as largest privately owned company in the region, with $1.5 billion in annual sales.
All 100 largest privately owned companies will be ranked in an expanded Business section in The Enquirer and Cincinnati.com on Sunday.
The annual Deloitte Cincinnati USA 100 list ranks the companies by annual sales revenue last year. For the first time this year, six companies reported revenues of more than $1 billion each.
AdvancePierre's sales were up 7 percent from the previous year. The company supplies chicken, pork and beef sandwiches and other products to restaurants, schools and military bases worldwide. It employs 3,800 workers at 11 manufacturing, sandwich assembly and bakery facilities in five states.
Locally, roughly 800 workers at the company's West Chester Township plant produce prepared food products for wholesale food distributors, grocery chains and vending machines. Among the company's best-selling items: prepared sandwiches, demand for which has grown as people seek more convenience foods that can be eaten on the go.
The company's 220,000-square-foot manufacturing plant on Princeton-Glendale Road just north of Tri-County Mall can produce more than 600,000 pounds of beef, pork and chicken products daily from 10 assembly lines and two daily shifts.
The process starts with grinding the raw meat, forming it into patties and other shapes, then cooking it in large automated ovens and freezing the items before shipment.
Some of the meat processed in West Chester is sent to AdvancePierre's sandwich-making operations in northern Ohio, North Carolina and Oklahoma. AdvancePierre also operates bakeries. Competitors include large food processors such as Tyson Foods, Cargill and Koch Foods.
In October, the company named John Simons Jr. as CEO to replace Bill Toler, who had led the company since November 2008. Simons has spent more than 20 years in the food, agribusiness and consumer products industries, and was previously president and CEO of Swift & Co. Inc., a $10 billion global red meat processing business.
He also was president of several ConAgra Foods Inc. divisions and held executive positions with Cargill Inc.
Prior to AdvancePierre, Simons founded Fir Hill Ventures, an advisory firm helping beef-industry producers develop international growth strategies. In 1980, he was a member of the U.S. Olympic swim team.
In addition to its primary business, AdvancePierre supports community food drives and has donated products and money to local food banks and national disaster relief efforts.
History dates to early post-WWII years
Like many large companies, AdvancePierre started as a small venture called Pierre Foods, founded in 1946 by Cincinnatian Samuel Dinerman.
A former New York lawyer who liked to cook and so was nicknamed Pierre by his friends, Dinerman started selling frozen shrimp and soups to restaurants.
Dinerman's sons, Robert and Ira, later expanded into convenience sandwiches and built the West Chester plant. They sold the business in 1993.
Advance Food Co. was started in 1973 by Paul Allen and David McLaughlin in Enid, Okla., supplying hamburgers and breaded beef to groceries and restaurants. In 2001, Advance Food teamed up with a subsidiary of international food producer Cargill to start Iowa-based Advance Brands.
And in September 2010, Pierre Foods merged with Advance Food and Advance Brands to create AdvancePierre.
http://news.cincinnati.com/article/20131102/BIZ01/311020024/AdvancePierre-Largest-private-company-region?source=nletter-nletter-business