A Place for Everyone, Residential Options for a Lifetime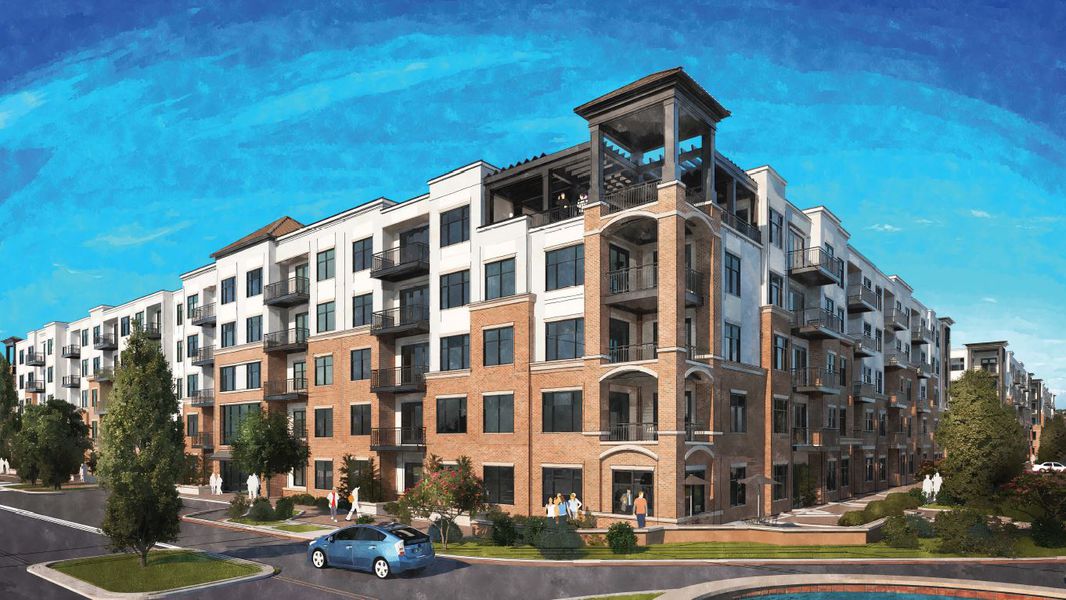 West Chester Township gained popularity in the early 90s as a traditional suburban community with beautiful homes and neighborhoods in a safe place with great schools. Of course, the Township's easy access to I-75 and location equal-distant from Cincinnati and Dayton was also a plus for families.
At the time, large swaths of privately-owned farm property and undeveloped property still remained; and how the community would ultimately develop was yet to be determined.
West Chester Township's 36 square miles are fairly evenly divided between residential and commercial/industrial uses. Striving to meet the demands of changing demographics and lifestyle choices, developers and Township leadership have now supported the same diversity experienced in our commercial development, in West Chester's residential development.
"It's all about offering options and meeting market demands," said West Chester Community Development Director Aaron Wiegand. "Residential developers are seeing the audience change to include renters-by-choice, retirees wishing to downsize, young professionals who crave walkability and more."
West Chester is seeing a renewed surge in residential development that follows the traditional single-family home model of the suburban community, but also responds to these changing interests.
There are currently six new traditional single-family home developments in various states of approval and/or construction in West Chester accounting for more than 400 homes. The Westfall Preserve by Fischer Homes (west of RE Smith Drive) and Bel Haven Phase 3 by Epcon (Beckett Road south of Tylersville) are patio homes catering to empty nesters and those 55 and older.
Appealing to an audience who wants to be close to work, dining, etc., there are also three multi-family residential communities being added to the Union Centre – Downtown district. Developers are banking on demands from young professionals, couples without children and empty nesters who want to be close to the action, and without the burdens that can sometimes be a part of home ownership.
The most high-profile of these developments is the Residences at Clocktower by Hills Properties. The 335-unit complex will fill a large, vacant property across from The Square @ Union Centre and the West Chester Library. The Residences will highlight proximity to the events on The Square as one of the benefits of living in their community.
Hills Properties also developed The Savoy (adjacent to the Streets of West Chester) and will build another 295-unit complex on the southwest corner of Union Centre Boulevard and Cincinnati-Dayton Road.
Allen Lofts, LLC. is building a 300-unit complex on Allen Road, east of The Savoy.
Named seven times as "One of America's Best Places to Live" by Money Magazine, West Chester is committed to being the place where people can live their best lives – their whole lives.