6 of 10 Butler County requests granted in state budget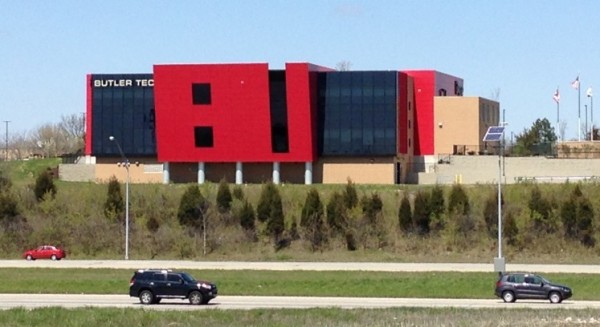 BUTLER COUNTY —
The 2016 capital budget bill will support many infrastructure priorities around the state which will provide improvements to community services, school facilities, roads, bridges, waterways and parks.
The $2.6 billion capital budget bill will be introduced in the Ohio Senate this afternoon, and hearings are scheduled to begin at 2:30 p.m. today (which can be followed online at The Ohio Channel).
The capital budget provides funding to local projects when there is money available to spend from the state's general fund. It is expected that six of 10 capital projects in Butler County will receive funding in the state capital budget.
Projects in Butler County that reportedly will receive funding include:
Butler Tech Bioscience Campus Phase II: This project will help construct an addition to the current bioscience building in West Chester Twp.
Road improvements for the Champion Mill Sports Complex development: The project would partially fund an effort to resurface and add traffic capacity to North B Street and reconfigure multiple intersections in the area. It's a joint project between the city of Hamilton and Champion LLC.
Genesis Center of Excellence in Hamilton: This project will house an outpatient treatment program specializing in the treatment of addition and psychiatric conditions.
The Boys & Girls Club of West Chester/Liberty building campaign: The funding will help in the construction of a 30,000-square-foot facility that will serve children from the second grade through high school.
Bike/Pedestrian trail at Rentschler Forest: The funds will help pay for the construction of about 2.1 miles of bike and pedestrian trail at Rentschler Forest MetroPark.
Caroline Scott Harrison Memorial in Oxford: This funding will help pay for the installation of a bronze sculpture of Caroline Scott Harrison, develop of the Caroline Scott Harrison mini-museum at the Oxford Community Arts Center, and hold the Annual Women in Leadership Symposium for today's young women.
Exact funding for the projects will be released when the capital budget is released. It will be introduced in the Ohio Senate and the first hearings on the capital budget bill will be held in the Senate's Finance Committee.
http://www.journal-news.com/news/news/six-of-10-butler-county-requests-granted-in-capita/nq4HS/