$75M Greater Cincinnati development gets boost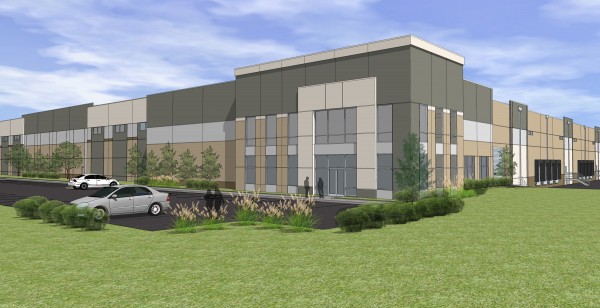 A planned $75 million development that could bring 1,000 new jobs to the region received a $5 million commitment of public support this week, the Hamilton Journal-News reports.
West Chester Township trustees on Tuesday approved $5.1 million in tax-increment financing district funding to pay for infrastructure at the site along 747 where NorthPoint Development will construct West Chester Trade Center.
The light industrial office park development will include 1.8 million square feet of space in six buildings situated on more than 100 acres.
Construction on the site began this month and the first building is expected to open in January 2019 with the project fully complete by December 2026.
Tenants in the development are expected to include light assembly, warehouse storage and distribution along with other office users.
https://www.bizjournals.com/cincinnati/news/2018/06/29/75m-greater-cincinnati-development-gets-boost.html?ana=e_me_set3
(Photo Courtesy of CBRE Cincinnati)