TRI-COUNTY SPINE AND REHAB CELEBRATES 25 YEARS IN WEST CHESTER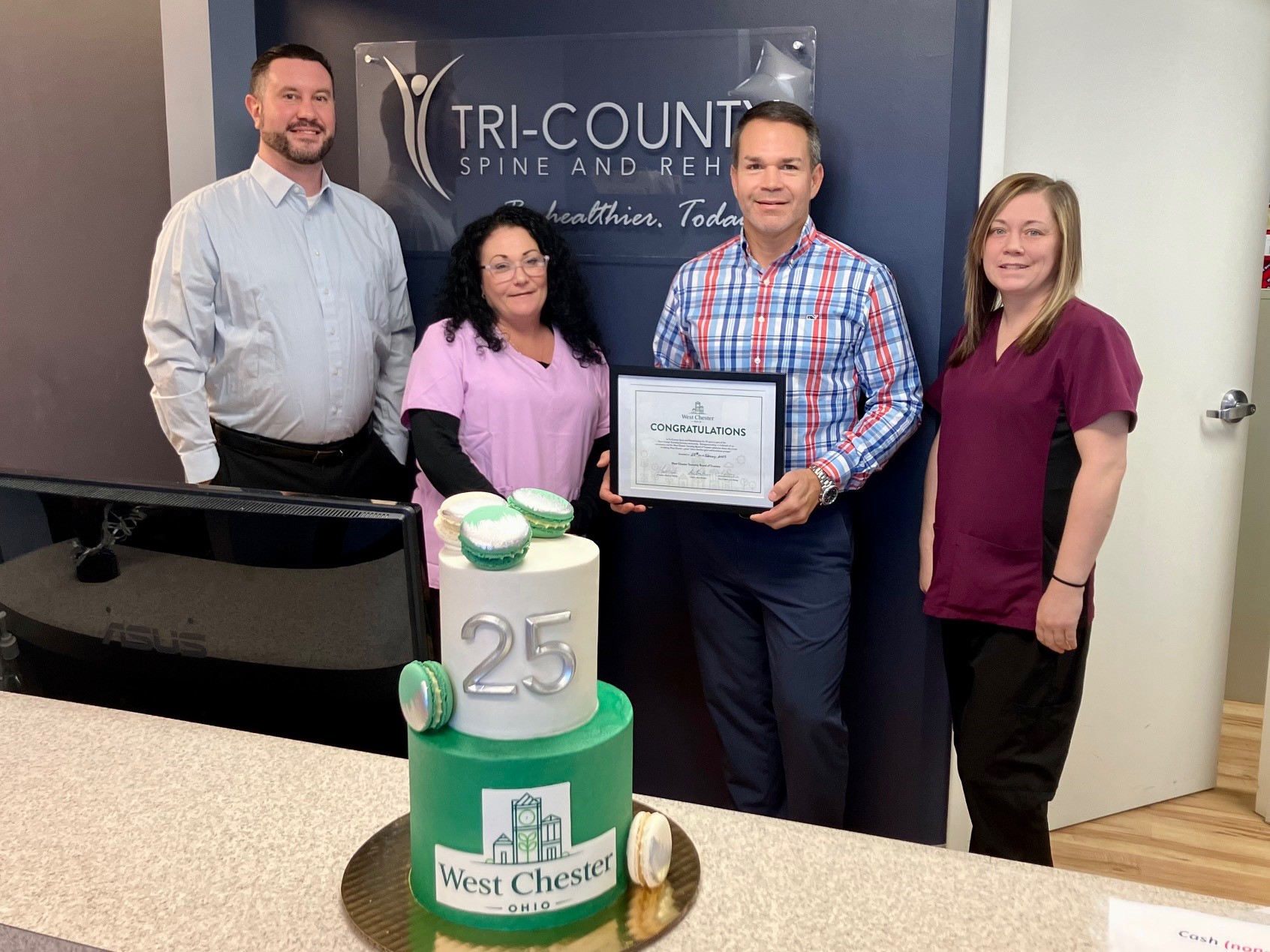 Tri-County Spine and Rehab provides natural relief for musculoskeletal complaints such as back injuries, auto accident injuries, headaches, sports injuries and more using chiropractic treatment, massage therapy and physical therapy. 
In March 1998, Dr. Stephen Uhl, a graduate of Lakota High School, opened his first office in West Chester near 747 and Crescentville Road after playing football at Butler University and attending Chiropractic school at Logan College. He started the business with one front desk employee.  He slowly added employees and services such as massage therapy and physical therapy.  In 2002, Dr. Uhl helped the athletic training staff at Lakota West High School football games and treated staff and students in the training room until 2019.
In 2005, Tri-County Spine relocated to its nearly 2,600 square-foot medical office at 4904 Wunnenberg Way off Union Centre Boulevard through the invitation of an orthopedist at Ohio Valley Orthopaedics. The company has continued to grow its practice with its larger space which now includes an associate Doctor of Chiropractic, four massage therapists, three support staff, and they are in the process of adding a nurse practitioner. 
Tri-County Spine and Rehab has kept up with technology and also added digital x-ray and two state-of-the-art MLS laser units which are extremely effective at reducing inflammation and decreasing healing rates.
Dr. Uhl and his staff at Tri-County Spine and Rehab have served more than 10,000 local community members throughout its 25 years of business in West Chester Township.  Congratulations Tri-County Spine and Rehab!