The West Chester▪Liberty Chamber Alliance announced the Regional Business Expo will be returning in 2021!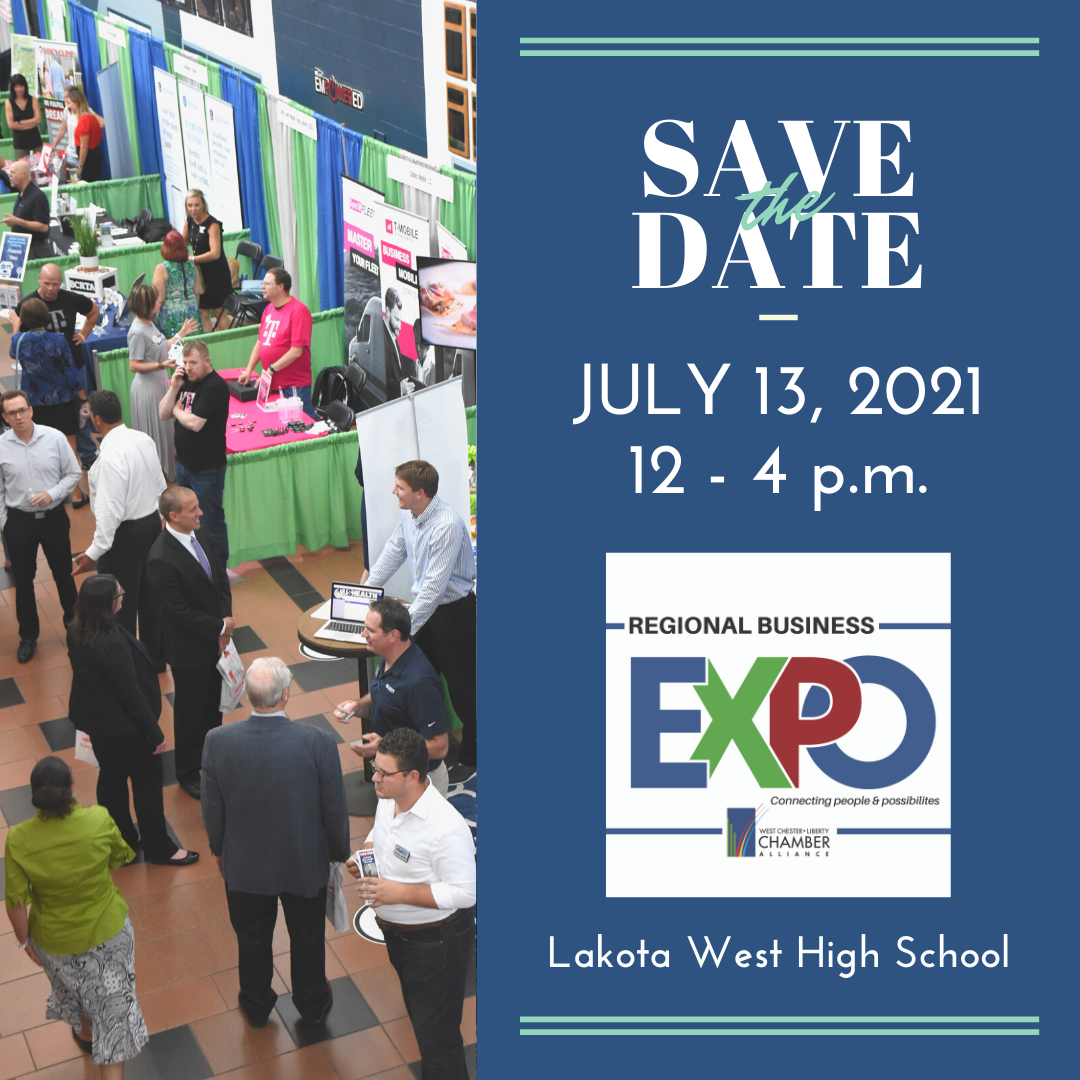 This in-person event will be Tuesday, July 13 from 12-4 p.m. at Lakota West High School.
"Our Chamber's popular Regional Business Expo has been the largest showcase of businesses along I-75 between Cincinnati and Dayton for years. This year will be no exception, as we are excited to welcome back our members and other business professionals to in-person events," said Joe Hinson, President & CEO of the West Chester ▪ Liberty Chamber Alliance. "Our community is ready, our members are ready and we're ready to officially say 'we're open for business,' and thrilled to, once again, connect people and possibilities."
The Regional Business Expo is the premier regional venue for businesses to showcase their services and products. More than 100 exhibitors from West Chester and Liberty townships and the surrounding areas are expected to participate, including service providers, financial institutions, retailers, health-related industries, non-profits, restaurants, hotels, educational institutions and a variety of other businesses and organizations.
The Chamber Alliance is working closely with the Butler County Health Department to follow all applicable guidelines to ensure the event is both safe and enjoyable for everyone in attendance. Admission is no cost with a business card.
The Chamber's first Regional Business Expo took place on September 13, 2001, at the Cincinnati Marriott North at Union Centre and featured 56 exhibitors. In the course of the next two decades, the event grew to include 120 exhibitors and more than 1,800 attendees when it was moved to Lakota West High School in 2019.
The 2021 Regional Business Expo is presented by Kemba Credit Union, Prosource and West Chester Township. Event Sponsors are Butler Tech, Lakota Local Schools and Liberty Township; and the 45th Anniversary Sponsor is Mercy Health – Fairfield Hospital.
To inquire about purchasing a booth, please contact Jillian Wiesner at 513-777-3600 or jwiesner@thechamberalliance.com.