Mellow Mushroom Pizza Bakers Opening in West Chester, Ohio, on Monday, September 3rd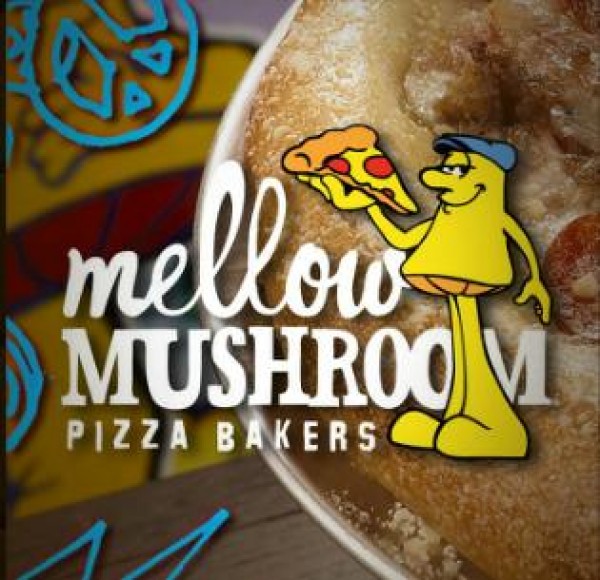 West Chester, OH (PRWEB) August 29, 2012
Mellow Mushroom Pizza Bakers is proud to announce their newest opening in West Chester, Ohio, in the Greater Cincinnati area, on Monday, September 3rd. This Mellow is located at 9238 Floer Drive, facing Union Center Blvd.
"It has been a longtime dream to bring Mellow to the greater Cincinnati area," states Kevin Molony, principle owner. "Mellow Mushroom is a unique and fun environment for all ages, and with the presence of businesses and families in the area, we could not have asked for a better location."
The menu features a variety of handcrafted pizzas, hoagies, salads, calzones and appetizers, and Mellow uses only the highest quality ingredients. Options for vegetarians, vegans, and kids are available, as well as gluten free options.
Each Mellow is designed in a unique art-filled environment. This Mellow plays homage to vintage era theme parks. From the streetside fair Ferris wheel sign to the tie dye awnings, this Mellow speaks to the kid in all of us. The incredible pieces of art are especially creative:
Chasing LED illuminated roller coaster artwork that twists and turns throughout the rafters to the perilous end of the line, where the track breaks free and sends our beloved Mel and Dude characters into free flight inside a red racer roller coaster car
Vending cart hostess stand
Claw retail display with trendy and creative Mellow Mushroom gear available for purchase
Pizza cutter toss carnival game
Zoltar fortune teller complete with glowing crystal ball
This Mellow has something for everyone, including two sun rooms, which provide a perfect opportunity for a private dining event, a large spacious dining room and a seasonal covered patio. These are just a few details that enhance the warm, welcoming and family friendly environment of Mellow.
To complement the dining experience there is a full service bar, which serves up a great variety of craft beers, wine and cocktail options. Adventurous guests can join the Mellow Mushroom Beer Club and taste their way through 24 craft beers on draft and an ever changing bottle selection as they receive exciting members only rewards along the way. This lively Mellow will feature trivia nights, family nights, beer tastings, special events and more.
Mellow Mushroom will operate 7 days a week Sunday-Thursday, 11 a.m. to 11 p.m., and Friday and Saturday, 11 a.m. to 1 a.m. For more information on Mellow Mushroom West Chester, visit http://www.mellowmushroom.com/westchester and like us on Facebook at https://www.facebook.com/#!/pages/Mellow-Mushroom-of-West-Chester/198317973616577.
###
About Mellow Mushroom Pizza Bakers
Mellow Mushroom Pizza Bakers (http://www.mellowmushroom.com) was founded in 1974 in Atlanta, Georgia. This franchise, operated under Home-Grown Industries of Georgia, Inc., is headquartered in Atlanta, Georgia. For 39 years, Mellow Mushroom Pizza Bakers has been serving up fresh stone baked pizzas to-order in an eclectic, art-filled and family friendly environment. Each Mellow is locally owned and operated and provides a unique feel focused around great customer service and high quality food. For more information on Mellow Mushroom Pizza Bakers, like us on Facebook (facebook.com/mellowmushroomHQ), follow us on Twitter (twitter.com/MellowMushroom) and follow us on Pinterest at (pinterest.com/mellowmushroom).