Leaders: The business of education is to meet needs of business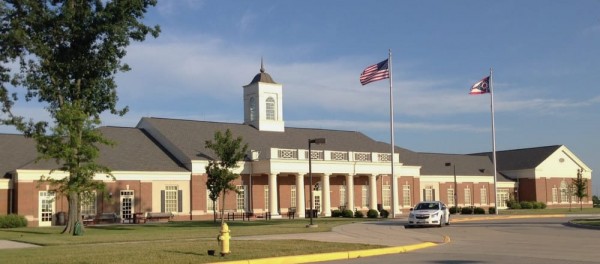 WEST CHESTER
The business of education is increasingly geared toward business.
That was the main theme coming from a panel of area education leaders at the annual "State Of The Schools" event Jan. 10 sponsored by the West Chester-Liberty Chamber Alliance.
The top officials from Butler Tech, Cincinnati State Technical and Community College, Miami University regional campuses and Lakota Schools come together in a rare public forum at Wetherington Golf & Country Club in West Chester Twp.
They shared their thoughts on the needs, challenges and missions of their educational institutions.
While they serve different students — K-12 through adult learners of all ages — they are aiming for much of the same target: Making sure their graduates are employable and prepared for prosperous careers, ideally with local companies.
"We're really about economic development and we want to design (learning) programs that meet the needs of our future economic base," Jon Graft, superintendent of Butler Tech, told more than 160 attendees at the chamber event.
Cincinnati State President Monica Posey echoed Graft, telling the audience of area business owners, executives and other professionals that the school's downtown Middletown satellite campus always strives to be finely attuned to the workforce needs of local companies.
"Our programs are designed to meet the needs of students but also your needs," she said.
Chamber President & CEO Joe Hinson said in a statement about the event: "Locally, we have four schools that offer students — our future workforce — access to learning environments that provide the academic, employability and skill sets required to create career-ready students."
Hinson's chamber has pushed hard in recent years to help the four education institutions solidify their communication and cooperation with the booming private industries — most notably medical science and healthcare providers — along the Interstate 75 corridor stretching from Butler County to the Dayton area.
"Though the unemployment rate has been on a downward trend since November 2011 … there are still many jobs that are unfulfilled. They remain open because workers lack the skills needed to fill them. Three-quarters of employers today cite a lack of experience, skills or knowledge as the primary reason for difficulty filling positions," Hinson said.
The two Miami University regional campuses in Hamilton and Middletown — along with a Miami University learning center in West Chester Twp. — play increasingly important roles as engines for the region's economy.
Interim Associate Provost and Dean of Miami's regional campuses Cathy Bishop Clark touted the expanded cooperation between the educational providers.
"We don't work in silos and we work together to meet the educational needs of Butler County," Clark told the audience.
Robb Vogelmann, acting superintendent for Lakota Schools, cited the district's shared programs with Butler Tech, saying "We work to prepare our students to fill the holes you have in your workforce."
Graft said that often requires a talent for spotting future employment trends when designing Butler Tech's career training programs.
"We have to move faster than the speed of business because we have to anticipate what businesses will need," he said.
http://www.journal-news.com/news/local-education/leaders-the-business-education-meet-needs-business/V1KoAYpFOFbTUDOD31YWJJ/