Greater Cincinnati Credit Union Building New HQ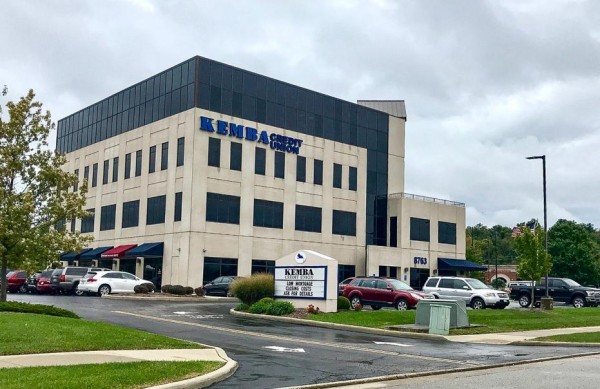 Today Kemba Credit Union announced that it will construct a new headquarters in West Chester Township. After continued growth, the company made the decision that it needed more capacity to serve its 11 branch locations. The project will result in the construction of a new headquarters facility and create 40 new jobs in West Chester Township. The announcement comes after the approval by Butler County of a seven-year, 75% property tax abatement through the enterprise zone program and an economic development grant from JobsOhio.
"Kemba is excited to continue to grow our company's presence in West Chester," said Dan Sutton, President/CEO, Kemba Credit Union. "We are thankful for the collaboration between West Chester Township, Butler County and REDI Cincinnati. As we expand, we're confident that the Cincinnati Region's diverse workforce and vibrant economy will continue to offer us the resources needed to support our current and future members."
"We want to congratulate Kemba Credit Union for the incredible growth they've seen during the past few years that has led to the building of a new headquarters", said Kimm Lauterbach, President and CEO of REDI Cincinnati. "Financial services employ more than 57,000 in the region and we're thrilled that Kemba Credit Union is growing within the thriving ecosystem of financial services headquarters in Greater Cincinnati."
Through organic growth and strategic acquisitions, Kemba Credit Union has experienced a significant increase in members. As a result, the current headquarters is at capacity. Kemba Credit Union considered several locations for its new headquarters and ultimately chose to expand adjacent to its current facility in West Chester Township and Butler County.
"Kemba's continued investment into Butler County is a testament to our region's commitment to working at the speed of business and being a good partner," said Cindy Carpenter, President of the Butler County Commission. "Butler County has been leading the state in job growth as well as wage growth, and this announcement signals a continuation of our incredible development and that we get things done.
"West Chester is honored to be considered the home of Kemba and looks forward to their continued growth throughout the Tri-State region," said West Chester Township President Lee Wong. "Kemba's decision to plant its roots even deeper and grow in West Chester highlights the sustained desirability of Union Centre and West Chester as a premier location for corporate headquarters and Class A office space."
"Kemba Credit Union's investment in West Chester is example of how financial institutions are building long-term success in Ohio," said Valentina Isakina, JobsOhio managing director for financial services. "This new headquarters will support Kemba's rapid growth and expanded customers base while bringing 40 new jobs to Butler County."
###
About Kemba Credit Union
Kemba Credit Union is a not-for-profit financial institution dedicated to serving the financial needs of its members. Kemba serves more than 98,000 members and more than 840 companies, with 11 branches in the Greater Cincinnati area. For more information visit Kemba.com.
About REDI Cincinnati
The Regional Economic Development Initiative (REDI) Cincinnati is the first point-of-contact for companies locating or growing in the 15-county region at the heart of Southwest Ohio, Northern Kentucky, and Southeast Indiana. REDI is supported by top business leaders and community partners and staffed by a team of economic development experts who are uniting the Greater Cincinnati region to compete globally.
About JobsOhio
JobsOhio is a private, nonprofit corporation designed to drive job creation and new capital investment in Ohio through business attraction, retention and expansion efforts. JobsOhio works with six regional partners across Ohio: Appalachian Partnership for Economic Growth, Columbus 2020, Dayton Development Coalition, REDI Cincinnati, Regional Growth Partnership and Team NEO. Learn more at www.jobs-ohio.com.Follow us on LinkedIn, Twitter and Facebook.