Grants SPARK Small Business Investment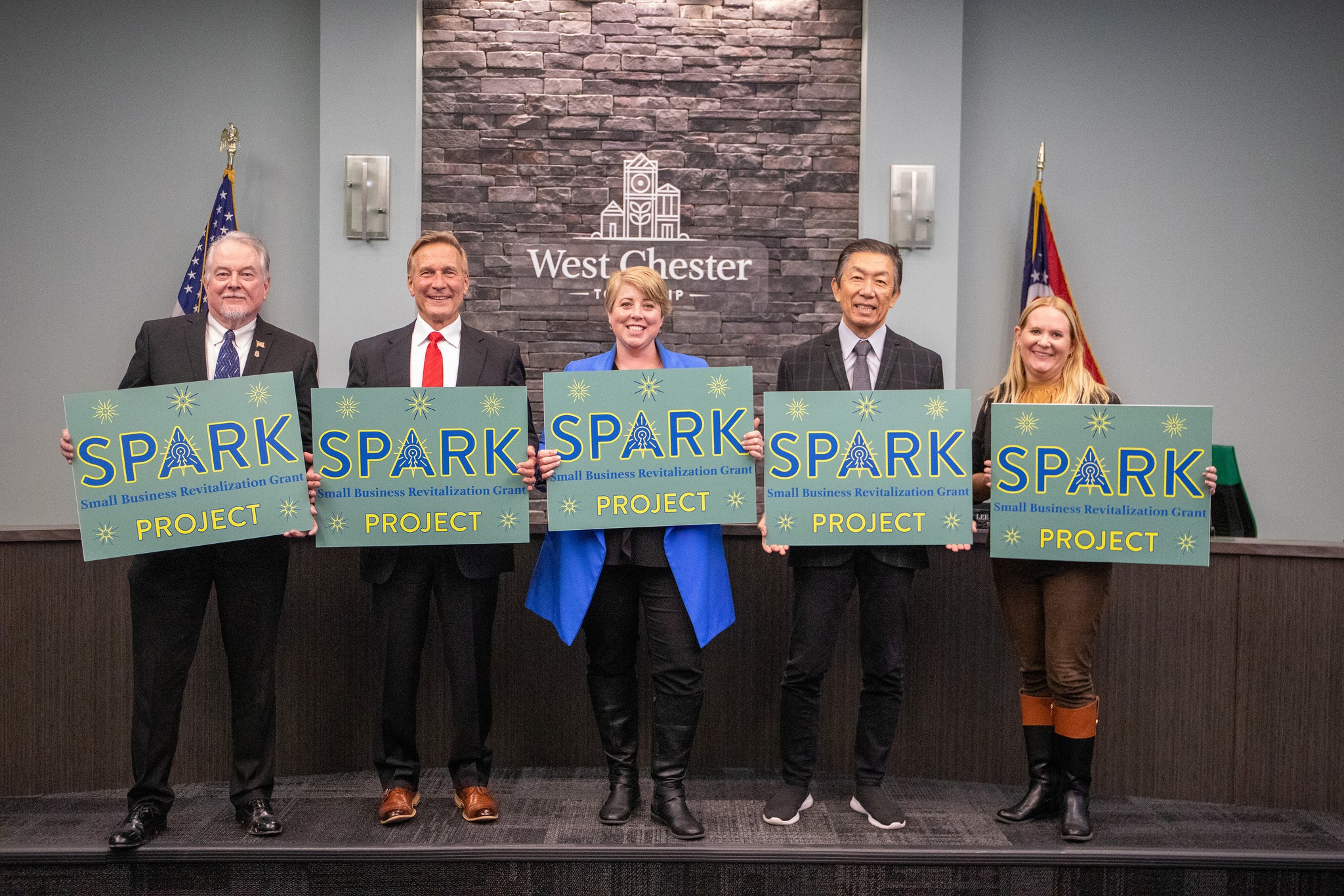 West Chester was founded by strong-willed entrepreneurs who farmed the land and sought opportunities to determine their own destiny; the SPARK Grant celebrates that same spirit today. 
The West Chester Board of Trustees have launched a small business revitalization grant program to encourage investment in exterior improvements in our business corridors. The incentive program was approved at the Nov. 15th Board of Trustees meeting using $250,000 in seed money that had been budgeted for an undetermined improvement project in the U.S. Route 42 corridor.
"Route 42 is the heart of our small business community in West Chester and so that is the inspiration behind the new grant program," said Economic Development Katy Kanelopoulus. "The program, however, is open to any eligible small business in the community because we believe all could benefit from the opportunity."
The Spark Grant is for owners or tenants to make improvements at the front door of their business, enhancing the business specifically, as well as the aesthetic of the neighborhood. West Chester will partner financially with these entrepreneur applicants to make visible, impactful change invigorating their business and small business corridors across the Township.
The program is available to West Chester Township property owners or commercial tenants with no more than 30 full-time equivalent employees. Award amounts will vary between $1,000 and $10,000. Grant amounts will be determined by the strength of the application with scoring focused on quality of design, impact to the larger business neighborhood, location, job creation and shared investment of the applicant.
The grant funding could be used for exterior painting, enhanced outdoor public space, upgraded landscape, signage, exterior lighting and demolition of an existing building.
The current application cycle for grant applications is Dec. 1, 2022 to Feb. 28, 2023 with awards announced on March 15. Application periods will be available throughout the year as long as there is available funding.
Applications can be completed online only and are available at www.weschesteroh.org/SPARK
Questions can also be directed to Economic Development Manager Katy Kanelopoulos at 513-759-7325.