First Topgolf in Ohio set to open in West Chester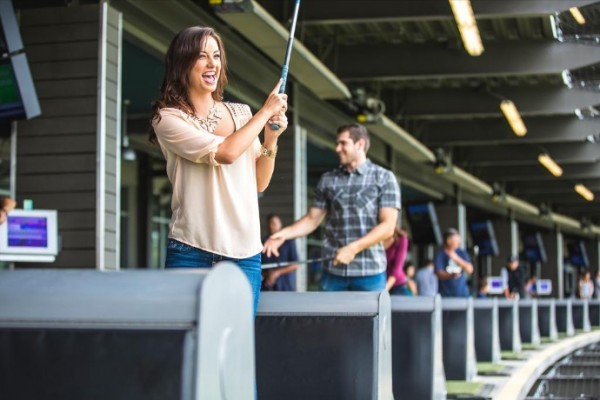 The first Topgolf in Ohio will open this Friday.
The 65,000-square-foot West Chester facility will make its debut at 9 a.m. on July 29. It will be the Dallas-based golf themed entertainment business' first location in the state and the 27th in the chain.
The three-level location will have private event space and 102 climate-controlled hitting bays that can host up to six players at one time.
The venue was built on 12 acres leased from Lincoln Properties at the corner of Interstate 75 and Union Center Boulevard, near IKEA.
"Our West Chester opening marks a major step forward in Topgolf's overall Midwest expansion strategy," said Zach Shor, company vice president of real estate development in a press release.
Topgolf anticipates 450,000 customers at the facility in the first year.
The 9568 Water Front Dr. venue will employ 500.
The company took a unique approach to hiring at its recruitment events. Prospective employees participated in team-building challenges, an idea factory in which they create a plan for a special event at TopGolf, X-Factor-style panel interviews where they spoke or performed for 90 seconds about a topic of their choice, and one-on-one interviews.
http://www.bizjournals.com/dayton/blog/morning_call/2016/07/first-topgolf-in-ohio-set-to-open-in-west-chester.html?ana=e_day_rdup&s=newsletter&ed=2016-07-28&u=tBmD2vXOO43GkvBi9gAy1GAUhYr&t=1469708582&j=75236362