Cincinnati manufacturer building $4M expansion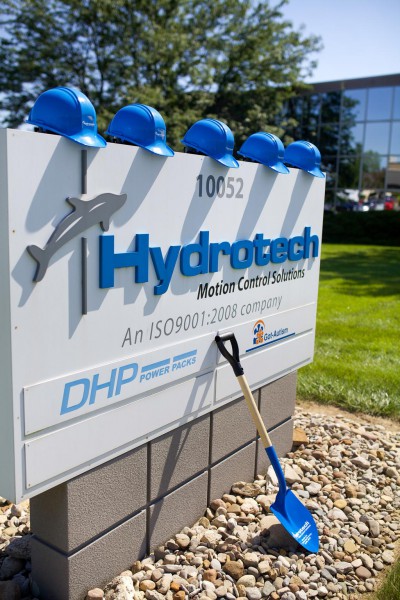 Business Courier
A Greater Cincinnati hydraulics manufacturer is adding to its local footprint with a $4 million expansion.
Hydrotech Inc. is adding a $4 million, 23,000-square-foot expansion to its 10052 Commerce Park facility in West Chester.
The Ohio Tax Credit Authority approved a five-year, 45 percent tax credit for the project. As part of that, Hydrotech is expected to create 14 new jobs and retain 88.
The expansion is to accommodate growth at the company, which has expanded 14 percent per year since 2010, according to a news release. Hydrotech employs 95 people in the region.
"We have engineering projects for customers that are worked on for years before the product goes to market and starts generating revenue," Hydrotech founder and CEO Pete Jones said in a news release. "Many of the projects we've worked on in the last four years are finally coming to fruition."
Hydrotech broke ground on the expansion on July 24. Construction is expected to be completed in December 2015.
Hydrotech announced the donation of four brand-new hydraulic training stands to Cincinnati State Technical and Community College as part of its ground-breaking ceremony. The assemblies are valued at $30,000 apiece and will be used by students in the college's electro-mechanical engineering technologies program. It's the second such donation by Hydrotech, which gave the school pneumatic training stands in 2014.
Hydrotech specializes in manufacturing for the hydraulic, pneumatic, lubrication, machining and automation industries.
http://www.bizjournals.com/cincinnati/news/2015/07/27/cincinnati-manufacturer-building-4m-expansion.html?ana=e_du_pub&s=article_du&ed=2015-07-27&u=tBmD2vXOO43GkvBi9gAy1GAUhYr&t=1438027202