As Cincinnati and Dayton continue to converge, West Chester Ohio has emerged as the economic center of the Cincinnati-Dayton Metroplex, the regional commerce corridor connecting the two major metropolitan areas. This super-region, with two international airports, ranks 18th in the nation with a population of nearly 3 million. The Cincinnati region ranks 13th in the nation for Fortune 500 companies.  West Chester Ohio ranked as one of the TIME Money magazine's 2018 Best Places to Live in America.
Nearly 1,500 acres of shopping, dining and entertainment amenities have been developed (and/or are under construction) in West Chester Township, Ohio.  The Voice of America, The Streets of West Chester, West Chester Towne Centre, and the Highlands Retail Center all contributed to more than 6.3 million square feet of new commercial development, represent more than $878M in new investment in West Chester's commercial market, and created more than 8,380 jobs.  In the past 21 years, more than 190 new restaurants have opened and/or are under construction in West Chester.  Click here to view an interactive map of West Chester's dining options.
The Streets of West Chester
A mixed-use development at the southeast corner of Union Centre Boulevard and I-75, developed by Continental Real Estate, a Columbus-based developer. This 110-acre project features lifestyle retail and entertainment on the west side of the Union Centre Boulevard interchange, along with housing and office space. Continental envisions a 425,000 square foot outdoor mall with three large anchors. The estimated cost of this project is $100 million.
West Chester Towne Centre
Located in the heart of West Chester's downtown district on the northwest corner of Union Centre Boulevard and Muhlhauser Road, is a 25-acre mixed-use development called the West Chester Towne Centre, which features amenities such as shopping, dining, entertainment, office and commercial developments. The Towne Centre includes The Square at Union Centre, a contemporary outdoor living space for West Chester's business and residential communities. The 3-acre, urban-style park includes a stage for outdoor concerts, fountains, benches, grassy areas, a wireless internet capabilities, a man-made lake, and an 80-foot-tall clock tower. A new focal point of the Towne Centre is the new 50,000-square-foot West Chester Library which opened in November 2009.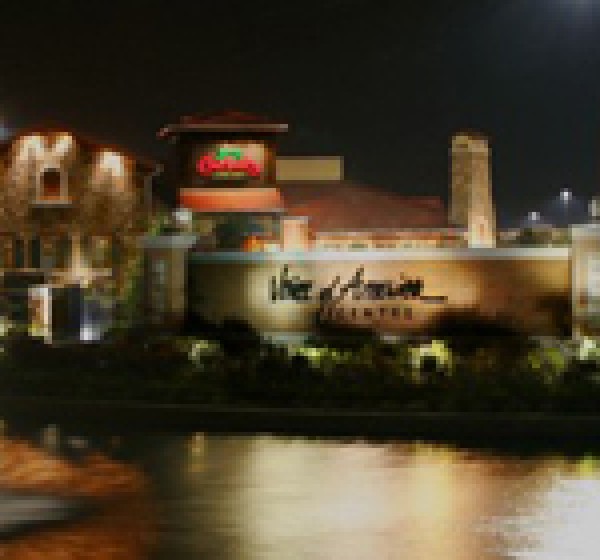 Voice of America Centre
An upscale shopping district, developed by Midland Atlantic Properties. Midland Atlantic acquired this 75 acre site at the northeast corner of Tylersville and Cox Roads from the federal government for nearly $7 million, as part of the transfer of the former Voice of America property. Construction on this $50 million, 500,000 square foot mall began in April 2001. The development includes approximately 400,000 square feet of retail space and nine outlots.